The first piano review I ever did was on my VERY first digital piano, the Alesis Recital Pro; ever since then, that piano has usually been my go-to recommendation when someone asks me to recommend a low cost, versatile, entry level 88 key digital piano with fully weighted keys.
But after testing out the piano in this review, I'm going to be recommending
the Donner SE-1 piano instead.
So this is my review on the Donner SE-1 Stage Piano. The first thing I need to mention is that I did not buy this piano; Donner was nice enough to send it to me to do a review. So thanks to Donner for doing that, but I WILL be giving you my honest opinion on this piano.
---
Donner SE-1 Stage Piano – The Summary
The Keys
88 full size, fully weighted AND graded hammer action keys, with 4 levels of touch sensitivity (3 levels plus "off"); matte finish on black keys
The Voices
200 voices and 128 notes of polyphony; voices can be layered, but only split for "lesson" mode (same octave each half)
The Effects
Reverb and chorus, both of which have 8 adjustable levels
Connectivity
2 x 1/4″ headphone ports, a stereo line out jack (1/4″), USB to host port (MIDI only), MIDI in/out ports, a USB flash drive port, a 1/4″ audio in port, Bluetooth audio in, and a 6 pin pedal port for either the included sustain pedal or optional triple pedal
The Rest
Great onboard user interface (lots of buttons and a small display; only a few functions require key combinations, BUT those keys are labelled)
Metronome (can choose common time signatures)
100 rhythms with optional auto accompaniment; includes synch start, intros/endings and 2 variations for each
Separate volume for rhythm
Single track recording
Transpose capability
30 watts of speaker power
Available in black, red or white (attractive looking piano; most of the surface is a matte finish – very unique)
The Keys
The Donner SE-1 has 88, fully weighted, graded hammer action keys. There is a slight matte finish on the black keys, and 4 layers of touch sensitivity (well 3 layers and OFF). Right off the bat, if your main concern is "will this action be an ok action for someone getting started on playing piano?" – Absolutely; this action is great for the price. Since Donner pianos are sold online and as a result not easy to try out for yourself, I will try to draw some comparisons to other pianos you might have tried out in a store.
The dual sensor key action on the Donner SE-1 is definitely on the light side, which is right up my alley – I prefer lighter, faster actions; classical and more advanced pianists however, will likely prefer a heavier key action. While it doesn't feel quite as solidly built as the action on some higher priced pianos, most notably Yamaha's tried and true GHS action, when compared to competitors that ARE in its price range, like the Donner DEP-20, the Alesis Recital Pro or the iNovus i88, the SE-1 definitely feels more premium to me.
It's also important to note the the SE-1 is a graded hammer action, so just like on an acoustic piano, the keys on the left side of the piano are heavier to play, and get lighter as you move to the right. The DEP-20, the Alesis and the iNovus are fully weighted but ARE NOT graded, so the SE-1 definitely tops that list. Something else to note is that if you do a glissando, the keys on the SE-1 do not "knock" against each other like a lot of less expensive actions do (the Alesis Recital Pro actually suffers from that issue).
How does it feel to play? I can sum that up by saying it feels like a slightly lighter and less premium version of Yamaha's GHS action, with a deeper key travel. My all time favorite action IS the Yamaha GHS action, closely followed by Casio's "Smart Scaled" hammer action found on their Privia line; and I have to say I find the SE-1's action to feel similar to those, and as a result, familiar and enjoyable to play. As I mentioned, I did notice that the key travel seemed a bit longer and deeper than the GHS (I was able to confirm that by comparing the key depth to my Yamaha DGX-670 which also has the GHS action). That was the main thing I had to adjust to when playing the SE-1.
As I mentioned, I prefer lighter actions to heavier ones like the PHA4 action from Roland; on that note, I recently reviewed another piano from Donner, the DDP-80, which also has a nice action, but just like the Roland action is heavier than Yamaha's GHS, the Donner DDP-80's action is heavier than the Donner SE-1's so the SE-1 is my preference between those 2 Donner pianos.
But as I've always tried to say; piano actions are pretty personal and everyone likes what they like.
The Voices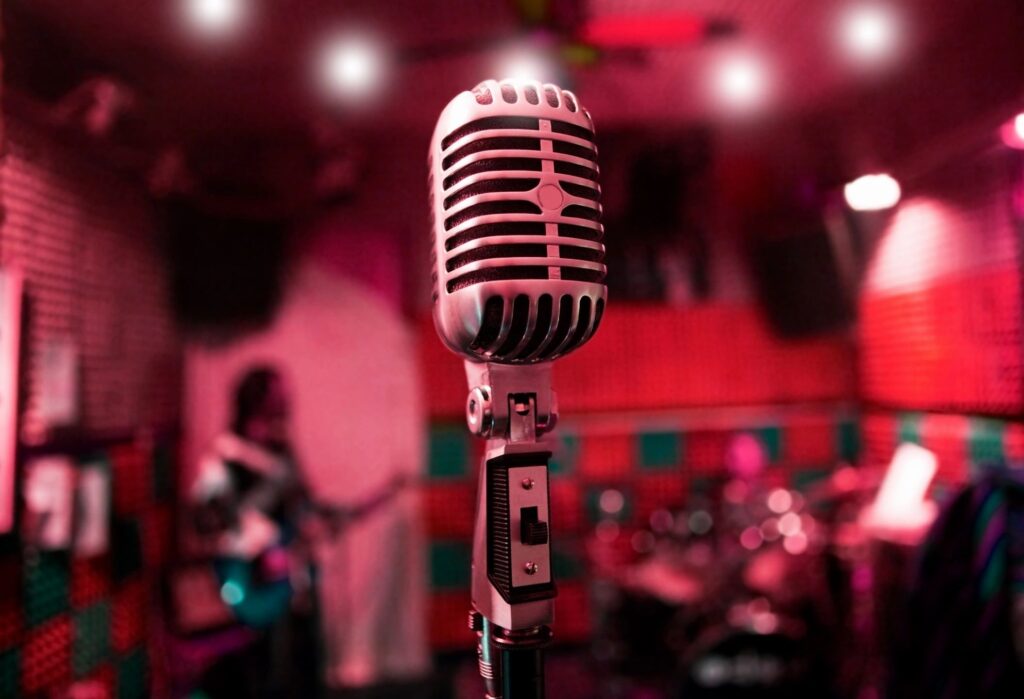 The Donner SE-1 has 200 voices; while there are some decent quality ones in the "non keyboard instrument" categories (guitars, horns, world instruments, etc), my focus is always on the voices I expect to use the most, which would be the keyboard instruments, and strings or pads that I can use for layers with those keyboard voices. So with that in mind, there are 4 pianos, 2 electric pianos, 5 organs, 2 string ensembles and about 4 pads that would be the voices I would use almost exclusively.
And how is the quality of those 20 or so voices that I would likely use? Most of them are pretty good, especially for the price. Donner uses sound samples from a company in France called Dream that has been making instrument samples since the 1980's. While I do wish that they could have left out some of the goofy voices like sound effects, and included a few more piano voice variations, the SE-1 DOES meet my basic piano needs by including a nicely sampled and kind of "woody" Grand Piano voice (good for ballads, pop songs or slow jazz or blues), as well as a brighter piano voice which will cut through a mix better (good for faster rock and blues songs). While these samples don't include any of the high end processing found on much more expensive pianos like Yamaha's Virtual Resonance Modelling, or Roland's SuperNatural Sound Engine, they are both good basic samples, and for the price; VERY good. I definitely prefer the main piano voice on the Donner SE-1 to the Alesis Recital Pro's main piano voice. And both of the piano voices on the SE-1 can be enhanced with some added reverb as well (I'll go over that in the effects section). The other 2 piano voices are a honky tonk which is ok, and a MIDI Grand which I wasn't very impressed with; but I don't tend to use those voices anyways.
They also have the basic electric pianos covered with a Rhodes and what I THINK is a Wurlitzer patch, and the organ section even includes a Hammond sample which is one of my favorite voices on the keyboard, and a voice you don't often see on the competition. I do wish the Rhodes had a bit more "bark" in the lower end, but that is often what's missing on a Rhodes patch on a less expensive instrument. And the electric pianos can be enhanced quite a bit with the available chorus effects (I'll demo that in the effects section). For layering voices the string ensembles are fine (there's one with a fast decay and one with a slow decay) and there are some good pads available as well.
For layering voices, the string ensembles and a couple of synth string options are good (there's one with a fast decay and one with a slow decay) and there are some good pads available as well. My favorites are the slower decaying strings (#48) and the Warm Pad (#89). And a very welcome feature included on the SE-1 is that you CAN edit the relative volumes of layered voices – this is not often found on a piano in this price range and is a VERY nice feature to have, since strings and pads can often overpower the main piano voice. For both the layered samples that I like, I modified the relative volume from 64 (which is the middle – even volume to each) to 90-100 out of 127 to lift the piano voice above the layer.
Now as far as splits go; while you can split the keyboard into 2 different voices, both sides are in the same octave range (so this isn't really usable for creating a bass/piano split – it's meant to have a teacher sit beside you, and you both have the same octave range). Kind of strange actually that Donner enabled 2 different voices with this feature; hopefully future versions of the SE-1 will allow both the "teacher mode" (with identical voices on both sides) as well as a normal split mode that isn't octave shifted. This is a bit of a shame, because I do occasionally like to play with a bass piano split ands there are a couple of decent bass guitar voices, but . . . not the end of the world.
Here is a video on the main voices on the Donner SE-1, and I'll also include some examples of layered voice combinations.
So my overall thoughts on these voices? For me, the important voice categories are covered, and these voices are totally fine. I'm actually hoping to rent a Yamaha P-45 so I can do a comparison video – I'm very curious myself to see how the Donner SE-1 stands up against Yamaha's entry level piano; especially since the P-45 has been around for a long time now so I'm curious to do a voice comparison.
User Interface
I have to say, the user interface on the Donner SE-1 is REALLY impressive, especially for an entry level digital piano. It actually provides a better user experience than almost all entry to mid level digital pianos, including some that are far more expensive.
There is a small display in the centre; it's not hi res or anything, but it displays some basic and super helpful need to know information:
Current voice or rhythm
Metronome tempo
Indicators for reverb, chorus, split and layer status (on or off)
There are lots of direct access buttons, and while there are some features that require function key combinations, those keys are clearly labelled so that's fine.
The left side has the on switch, a volume knob (and thanks Donner for using a simple volume knob instead of a slider or even worse the dreaded "up and down" volume buttons found on much more expensive Roland FP series pianos), the usual controls for the rhythms (synch start, accompaniment off and on, intro/ending, variations, fills etc); there is a metronome/tempo button – you press that once to toggle the metronome on and off, and you press and HOLD it (you'll see it get highlighted on the screen) then you can adjust it up and down – and finally there is a function button which I'll talk about in a second.
On the right side of the screen you'll find a toggle to switch between choosing a tone and a rhythm (displayed on the screen), menu +/- buttons for navigating through menu choices:
Rhythm Volume
Transpose
Touch Sensitivity
Balance between layered voices
Split Point
Reverb & Chorus levels
Metronome Time Signature
Then there are buttons for controlling the built in songs, recording to a simple single track recorder, and some very handy buttons for controlling the playback of audio files from either your flash drive or from a device connected with BlueTooth (note that the playback buttons will only work on the flash drive or with a recognized music app on your device).
So if you look at the labels over the keys, you'll see a few labelled with what they do in conjunction with the function button. My rather intense dislike for needing to use function key combinations on a keyboard is actually lessened considerably with a couple of things Donner did that are VERY cool:
They labelled the keys clearly (some other pianos do this; if a manufacturer is going to use key combinations, they should ALWAYS be labelled)
Something VERY cool and quite unique that Donner did that I don't remember ever seeing on a keyboard that uses function key combinations: you don't have to HOLD the Function button down! It works like a toggle switch – you press Function, it lights up and now you can let go and make as many function key combination changes as you want, then press it again to exit "Function mode" – VERY cool!
The numeric labels on the left side keys allow you to quickly jump to a tone or a rhythm by pressing function and typing in the number (assuming you know the number :). While some buttons with voice categories would be a welcome addition, having even this as an option to jump to a tone or rhythm quickly as opposed to having to scroll one by one through the menu is nice to have. For me, almost all the voices I would ever use are in the first 30-40 selections anyways, so scrolling isn't a huge deal. The labelled keys on the right side are for toggling reverb and chorus on or off (you can tell what their current status is from the display screen), layers and splits on and off, and manual percussion on and off (where you can play drums with the keys). The buttons numbered with M & R 0-3 in the middle have to do with saving and recalling registrations which I will address in the registration memory section.
So is this the best user interface ever? No; but at this price on a fully weighted digital piano??? I would have to say yes! And to be honest, especially when compared with other more expensive entry level digital pianos, the fact that you have this many dedicated buttons, a menu screen, and only a few function key combinations (AND THAT THEY ARE CLEARLY LABELLED) make this user interface pretty awesome for the price.
There are some extremely popular and highly regarded digital pianos that sell for twice as much or even more than twice as much that while they may have higher quality action and voices, quite frankly, have FAR worse user interfaces: the Roland FP-30X, the Casio PX-S1100 & even the new Casio PX-S5000 (which sells for 3X what the SE-1 sells for) all of those require you to use function key combinations for almost ALL functionality, including even selecting voices! I actually owned BUT THEN SOLD both a Roland FP-30 and a Casio PX-S1100 because the LACK of a decent user interface just became far too frustrating.
Effects
For effects, the Donner SE-1 has 8 levels of reverb & 8 levels of chorus (and they can both be disabled if you so choose). The reverb is great for enhancing all sorts of voices, the chorus is best for the electric pianos and organs (chorus on a piano can brighten it up somewhat but can also often turn your piano into a honky-tonk piano).
You can edit the reverb and chorus LEVELS (from 1-8) using the menu screen and buttons; then to toggle reverb or chorus on or off, you press the Function button and use the labelled keys. And once again the benefit of having a screen showing even basic current settings is a HUGE benefit. There are SO MANY much more expensive entry level digital pianos that REALLY need even a basic display screen.
For both reverb and chorus, I'll demo a few voices with each effect off, at the middle level and then max'd out so you can try and listen for the differences.
Connectivity
The Donner SE-1 has a VERY impressive set of connectivity features, including a very useful stage piano feature you pretty much NEVER see on entry to mid level digital pianos released in the last 5 or so years.
---
INSERT HEADPHONE / USB PICTURE
Front:

Two 1/4″ headphone ports: conveniently located on the front of the piano; thanks to Donner not only for putting these on the front instead of the back, but a huge shoutout to Donner for including a set of basic studio headphones!
PIC OF INCLUDED HEADPHONES
Many beginners don't realize that most general use "home" headphones really aren't appropriate for keyboards – most of those headphones come with a built in mic, and often modify the sound with things like bass boost. Both of those can significantly take away from how your piano sounds. "Studio" headphones don't tend to include built in mics, and are meant to NOT modify your piano's sound – this way if you're making a recording, you get an accurate idea of your piano's sounds.
And I have to admit, I wasn't expecting much from a pair of included headphones, BUT – I was surprised! These headphones are actually not bad at all; they aren't as detailed as my main AKG 92 headphones are, but they are on par with the OneOdio and Tascam entry level studio headphones I've used, so thanks again Donner!
USB flash drive port: for playing back .MP3 or .WAV files; this is an awesome feature for me, since it gives me an option for streaming backing tracks through the keyboard. And there are even buttons on the piano to control these tracks (play, pause, FF, REW etc) – there are however, some issues with this feature that will restrict you to using it only for practice, not in a performance situation – I'll discuss that and some other issues in a bit

Back

USB to host port: this allows you to transmit MIDI data to a device so you can either record MIDI in a DAW, or interact with MIDI compatible learning apps, etc. It is a shame that Donner didn't include an audio interface in this port, but at this price I can totally understand why; that actually is pretty much the only connectivity feature that this piano DOESN'T have 🙂
6 pin MIDI DIN In & Out: This is the feature I was talking about that has pretty much disappeared off most digital pianos and keyboards in the last few years; while it's a feature I'm unlikely to ever use, there are MANY performers who will LOVE to have it available. This basically allows you to either connect the SE-1 to another keyboard or sound module and trigger THAT equipment's sounds using the Donner's keys, or you can connect another keyboard into the Donner and use IT to trigger the Donner's sounds. Given that the Donner is a fully weighted keyboard, the most likely use case would probably be to use the SE-1's fully weighted keybed to play and either pad or layer the Donner sound with another equipment's sound, or possibly even just use the sound from the other piece of equipment
Pedal Input: There is a single 6 pin pedal input; this can accept either the included sustain pedal (and kudos to Donner for including a real sustain pedal instead of a cheap brick switch).


This same port can also be used with the triple pedal unit that is built into the optional wooden stand:

While I would have preferred a separate generic 1/4″ sustain pedal port, this isn't a huge issue since Donner actually includes a decent quality pedal
1/4″ Audio Out: This is how you would connect the SE-1 to external audio equipment, like an audio interface for recording or to external amplification, mixers etc. You could either use a stereo to mono splitter cable to go to 2 separate channels, or just a single cable straight to an amp, etc.
1/4″ Auxiliary In: 1/4″ Auxiliary In: This is another option for streaming audio into the keyboard; so once again super useful for me as a way to stream backing tracks from my iPad, or to listen to my (much needed) online piano lessons. I should mention that the Donner website kind of "hints" that you can use this as a mic input; I tested this with my Samson Q2U Dynamic USB mic and the signal is so weak it's definitely not usable for a mic; if Donner was to add a gain knob or menu option for this port, that could change, and it would also alleviate another minor issue I'll go over in a second
BlueTooth Audio In: And yet another option for streaming audio into the SE-1 (once again for backing tracks, lessons etc); having multiple options for this is awesome . . . although there ARE some minor issues. . .
So to talk about the various audio in issues I've been mentioning:
BlueTooth & the Audio In Port:

Both of these sources for streaming audio in have a low input volume; I originally noticed this on SOME of my backing tracks that I was streaming through either the audio in jack or BlueTooth from my iPad. My backing tracks are .WAV files that I've made over time, and in various ways (using Band In A Box or recordings of Jamzone, iReal Pro etc).

Now there is a way to adjust the input volume for incoming audio (this will affect the USB flash drive, the audio in port and BlueTooth audio in – and this isn't in the manual by the way 🙂 – to increase the input level of all 3, hold down the FF button on the MP3 controls (it will beep when it hits the max). You can decrease it by holding down the REW button. But even after maxing that out, many of my tracks were STILL too quiet.
BUT . . .when I just streamed music from YouTube, my music player, or DIRECTLY from Jamzone, the incoming volume was much higher, so that tells me that I might need to take another look at my backing tracks and try to find a way to boost the track volumes on those.

But all that being said? I do think the SE-1 could still benefit in a BIG way by adding a gain knob or volume control within the menu to just boost the incoming volumes a bit more (and make it easier to control than with the FF/REW buttons).

I should also mention in Donner's defense that these issues are NOT unique to Donner; many of the Casio keyboards and pianos I've tested have issues like this as well – on my Casiotone CT-S1, if I turn up the audio in volume enough to match the keyboard volume – it distorts.

USB Flash Drive:

The volume on this input is actually fine, BUT . . . the track being played isn't displayed on the menu, so there is no way to tell what track you are on, or what is coming up next; unless you've memorized the content of the flash drive. And another issue is that once you start a track playing on the flash drive, it will start the NEXT track automatically – so that pretty much makes the USB drive usable for practice, but definitely not in a performance situation where you need to have much more control over your tracks.
Rhythms & Accompaniment
The Donner SE-1 has 100 rhythms with optional accompaniment; there are two variations of each rhythm, and there is also an intro and an outro available for each, as well a synch start function to start the rhythm when you start playing. You will get a fill as you switch between the 2 variations, and you can also trigger a fill within the same variation by just pressing the variation button again which is a nice feature.
There is a good variety of rhythms available, including straight, swing, shuffle, a few waltzes and there's even 6/8 and 5/4 beats included which can be handy. For triggering chords to lead the accompaniment, you will get a major chord if you use a single finger in your left hand (which can be an ok place for beginners to start playing basic lead sheets), or you can finger full chords in your left hand for more versatility. You can also just play along with the drums instead, which I always do for practicing.
So how good are the accompaniment features on the Donner SE-1? I would rate the usability and interface for USING the rhythms and accompaniment to be above average, especially for a digital piano; the user interface really is quite good. As far as the quality of the accompaniment programming and sounds I wouldn't put them in the same class as those from the bigger manufacturers, but for the price? They're awesome to have.
But . . . I did notice another volume issue; on some of the rhythms (not all of them), the volume is just way too low relative to the piano volume. While you can adjust the rhythm volume in the menu, it is actually already set to the max of 127 by default, so this setting isn't going to be of help.
So between the volume issues and the accompaniment programming, I don't think you'd want to use the accompaniment for a performance; BUT they are tons of fun to use, especially for beginners learning to play along with lead sheets. And for piano practicing, the rhythms alone are SUPER handy (I ALWAYS recommend practicing non-classical music with drums instead of a metronome; they still keep you in time, but there is a "feel" that is really important for a new player to get used to).
Here's a quick video on the rhythms and accompaniment:
Registration Memory
The Donner SE-1 has 4 registration memory slots where you can save voice and rhythm settings for easy recall. While only 4 pales in comparison to arranger keyboards that have 9, 32 or even more registrations, for an entry level digital piano? ANY registrations are welcome to have! For example the following (more expensive) entry level digital pianos have ZERO onboard registrations: Yamaha P-45 & P-125, Casio CDP-S160 & PX-S1100, Roland FP-10 & FP-30x (a couple of those will have some registration functionality, but not onboard, ONLY from within a connected app).
Given that (at least in my opinion) the rhythms and accompaniment on the SE-1 aren't really adequate for performing and are more for just practice, I would personally use the 4 registrations for calling up voice or layer combinations that also have some custom reverb and chorus settings; here is an example of what I would find handy to have for my repertoire:
Grand Piano layered over strings, with the appropriate relative volume adjustment done
Grand Piano layered over a pad, again with the appropriate relative volume adjustment done
Rhodes piano with preferred chorus levels added, and possibly a layered pad (chosen so it's ready, but not enabled)
Grand Piano with modified reverb levels for a fuller sound
To save a registration, set everything up the way you want it and then press "Function" and while it is still lit, press any of the "M" (memorize I assume) keys: M0, M1, M2 or M3. Then to recall those registrations, press "Function" and then the corresponding "R" (recall) button. One issue I did notice with the registrations though, is that if your registration has layer, split or one of the effects enabled, the display indicators don't appear like they do if you turn them on manually – hopefully Donner can address this in future versions.
I wouldn't bother using registrations just to call up a single voice that might be time consuming to scroll to; for those, I would add a note to my chord & lyric chart for that song saying "Voice 16: Hammond Organ" etc; then I could use the numeric keys to call that voice up quickly when I need it.
Speakers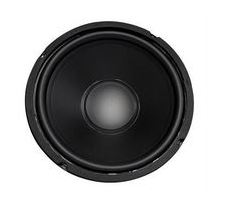 The Donner SE-1 has 15 watts of speaker power per side for a total of 30 watts. This is a pretty impressive wattage total; much more expensive digital pianos from the major brands most often have much less. For example the Yamaha P-45 only has a total of 12 watts.
But how do they sound? Not bad at all! As is the case with many portable pianos, they are a bit on the bright side; but they are nice and clear. I was quite impressed with the speakers on the Donner DDP-80 that I reviewed, and while the DDP-80's do sound a bit better and bassier, they are also 40 watts as opposed to 30, and I think the wood-like cabinet on the DDP-80 helps boost the low end a bit. Compared to the Alesis Recital Pro I used to own, the speakers on the Donner are definitely a lot clearer.
For performing in anything other than a VERY intimate setting though, you will definitely want some external amplification; and the fact that the Donner SE-1 has a line output means you can do that without disabling the onboard speakers, so you will still have those available as monitors, which is awesome. I'm looking forward to testing out the Donner SE-1 with my Bose S1 battery powered PA.
Here is a quick sample of the speakers as picked up just by my iPhones built in mic.
Other Features
Metronome: You can configure the metronome not only for tempo, but you can also edit what beat the main "chime" is on (the default is 4, you can change that to 3 for 3/4, 2 for 2/4 etc).
Single Track Recording: You can record one single track for simple playback; this is only intended for playback, not for exporting a sound file or MIDI data. It is however, very handy if you want to quickly capture something you're playing and don't want to bother hooking up any devices. It will also record any rhythms and accompaniment you're playing along with.
Transposing: You can easily transpose keys up or down – super handy feature, especially for beginners (like me 🙂 )
Lesson/Split Mode: This splits the keyboard into 2 halves with the same octave (so that you and a teacher can both play the same notes at the same time) – you can have different voices if you want, but they will be in the same octave range (you'd probably always be using the piano voice for a lesson anyways). You can also set at what note the keyboard is split if you like.
Demo Songs: There are 60 demo songs included on the SE-1 that you can listen to / play along with
What Is A "Stage" Piano?
Well it's probably already clear to you that while the Donner SE-1 is pretty packed with features and IS a great value, it IS still an entry level digital piano. The Donner website refers to the SE-1 as a "professional" piano, and the back of the SE-1 actually says "Stage Piano", in a spot meant to face a crowd.
So given those two things, I wanted to talk a bit about this a bit. First off, you've probably heard the term "Stage Piano" before; as you would assume, this term implies that the piano has features that make it appropriate to use on stage. But, you may (or may not) have noticed that alot of retailers and websites tend to use this term pretty loosely; quite often you will see ANY portable piano described as a "Stage" piano and you'll often see these products include in a "Stage Piano" category on a retailers website.

But a stage piano really needs to check off a few more boxes than JUST BEING PORTABLE (and the definition of "portable" can differ from person to person; for me it would be under 30 pounds, preferably closer to 25). But regardless of whether a piano or keyboard is entry level and meant for a beginner, or really expensive – to be a good option for use in performing; there are some definite things to consider:
Action

This totally depends on the player; if you are accustomed to fully weighted piano actions, you'll probably want that in your stage piano; if you're more accustomed to (or are ok transitioning to) synth action keys you may prefer those for the lighter weight and increased portability; so for me, my main piano is a fully weighted Yamaha DGX-670 so for a portable stage piano I'd be looking for something that is also fully weighted and true full size keys

DECENT Voices (that meet YOUR needs)

You might be surprised that I say "decent" as opposed to "high quality"; but for live use (especially at the recreational performer's level-like ME), the quality of the tone will often get lost in the surrounding environment anyways – other musicians instruments, quality of the PA and amplification being used, people talking, eating, singing etc. And keep in mind that even though YOU or another pianist MIGHT hear a difference in your piano tone quality in a live setting? I can almost guarantee most of the audience isn't going to notice the difference in tone between a $500 and an $800 digital piano in a cafe, hall or a bar. For home studio recording, the tone quality is definitely more of a concern.

Connectivity (again – that meets YOUR needs)

Proper line outs as opposed to having to use a headphone out; headphone outputs DO work but they are amplified to drive the headphone speakers, so they are not as high quality of a signal as a proper line out; and with a line out, you also still have your piano's speakers as monitors to be able to hear yourself – you don't have that advantage when using a headphone port which usually disables the speakers
I use backing tracks quite a bit, so having at least one option for streaming audio INTO the piano is super helpful for me, because it frees up a port on my Bose S1 portable PA (and the more options for doing that the merrier); options like an aux in port, BlueTooth in, a USB flash drive port or an audio interface built into the USB port are all options for this
This isn't something I would ever use, but if you're a bit more of an advanced performer and use multiple keyboards, you may even want to have DIN MIDI IN AND OUT ports so you can control other keyboards or synth modules with the keyboard you're playing

Decent User Interface (once again – that meets YOUR needs)

Whether the user interface has tons of buttons and a screen . . . or not; either way, you need a user interface that allows you to quickly and easily see and change settings that matter to you. You DON'T want to be forced into having to do complex key combinations to change settings during a performance. What the important settings are depends on YOUR needs; as an example for me, I need to be able to see and easily make voice selections (including layering or splitting), I need to be able to transpose keys easily, and if I am streaming backing tracks through my piano, I need to be able to control those easily
Can The Donner SE-1 Be Used As A "Stage Piano"?
For my needs, which are at the beginner recreational player level; I would say . . .sure; the Donner SE-1 checks off most of the boxes for me to be able to use it as a stage piano to play the kinds of places I would be able to play (cafes, joining an "old guy" cover band and playing a pub, etc):
At only 23 pounds, and at a smaller than average length of 53.3″ and average width and depth of 13″ and 4.7″, the Donner SE-1 definitely meets my portability requirements, especially the light weight. Donner mentions on their site that this is their slimmest portable which IS true, but that's only because their other portables are unusually thick. So while the SE-1 isn't SUPER small like a Casio PX-S series, it's still more portable than most of the competition. Battery compatibility would have been nice, but you can't have everything 🙂
The action is a fully weighted, graded hammer action that is a bit on the lighter side which is EXACTLY what I prefer, and the keys are full sized; while the action isn't as premium as my preferred GHS action, it does have a similar feel and is easier for me to transition to than both synth action keys, or a heavy fully weighted action
Decent quality totally usable piano, electric piano, organ and pad (strings and pads) voices
The vital connectivity I need is available: there's a line output and well powered speakers that will be available as monitor speakers when connected to external amplification. As far as streaming in backing tracks, the USB flash drive is unfortunately not an option; If I can find a way to deal with the low volume on some of my tracks, then I should be able to use either the audio in or BlueTooth to stream tracks into the piano – if not, I will need to connect my backing tracks to my Bose PA and use up a separate port
The user interface on the Donner SE-1 makes it easy for me to select voices, make reverb & chorus adjustments, transpose keys, and layer voices (and I would definitely take careful advantage of the 4 registration slots)
What Did Donner Miss (How Could The SE-1 Be Improved?)
While I do think the Donner SE-1 is a great entry level digital piano, no piano is perfect and there are a couple of features and improvements Donner could make that would make the SE-1 even better:
Cut the voice total from 200 to 30 or 40, cut the rhythms to 30 or 40; include 3 or 4 more piano variations (scrolling to voices would be easier, and if freeing up memory from reducing the number of total voices allows for some more detailed samples? that would be a big bonus)
Increase the volume of the audio in port and BlueTooth audio in (a gain knob would be fantastic, and might even allow a dynamic mic to work)
Enhance the functionality of the USB flash drive playback to display file names, and to allow you to select a file and manually start it (as opposed to auto playing every track)
Modify the split functionality so that it does not octave shift (so you can use it for bass/piano splits)
If possible, add just a few more registration banks (even up to 10 would be amazing)
An audio interface built into the USB to host port would be nice but . . . Ok now I might be asking for a BIT too much 😀
The Other Choices
Donner SE-1 ($500USD) vs. Alesis Recital Pro ($380USD)
The Alesis Recital Pro is a good option for an entry level fully weighted digital piano, and while it is $120USD cheaper than the SE-1, you need to remember the following:
The SE-1 has fully weighted GRADED hammer action keys while the Recital keys are fully weighted but NOT graded; and on top of that, I prefer the feel of the key action on the Donner; the Alesis action is fine, but a bit less responsive than the SE-1 (a bit "mushier")
The SE-1 includes a sustain pedal (and a good one); the Recital doesn't come with a sustain pedal; the SE-1 can also be used with an optional triple pedal unit
The SE-1 also includes a set of basic studio headphones
The SE-1 has 200 voices vs 12 on the Recital Pro, as well as rhythms and optional accompaniment to practice with (this is big for me; always practice with rhythms) – as far as the voice quality goes, they are comparable – they both have good and totally usable piano, electric piano, organ and string voices
The SE-1 has 30 watts of speaker power vs 20
The SE-1 has multiple audio in options including BlueTooth; the Alesis has NO audio in options
The only feature the Alesis has that the Donner does not is the Alesis can be battery operated
In my opinion, the extra $120USD is a small price to pay for all of those extra features; if your budget can afford it, I would highly recommend the Donner SE-1 over the Alesis Recital Pro (keep in mind with the Alesis, that a sustain pedal and set of basic studio headphones alone will cost close to $100USD anyways).
Donner SE-1 ($500USD) vs. Casio CDP-S160 ($500USD)
The Casio CDP-S160 is definitely on my list of pianos I would LOVE to review; but as of now, I have only played it in stores. It sells for about the same as the Donner SE-1, but this is a tough comparison, because the 2 pianos have very different pros and cons:
Pros of the Casio CDP-S160:
Possibly a higher quality key action, voices and build quality? This is entirely possible but I can't say for sure from briefly playing it in stores without reviewing it
Can be battery operated
Smaller in size
Pros of the Donner SE-1:
More voices (200 vs. 10)
Line out port (the Casio only has a headphone port)
Rhythms and optional accompaniment (the Casio has none)
More powerful speakers
Comes with a better quality sustain pedal, and basic studio headphones
So looking at the different feature set, the Donner SE-1 meets my needs more so than the Casio does, simply because of the line out port and rhythms to practice with. As far as the sounds and the action go, I would need to do a review to know for sure.
Donner SE-1 ($500USD) vs. Yamaha P-45/71 ($550USD)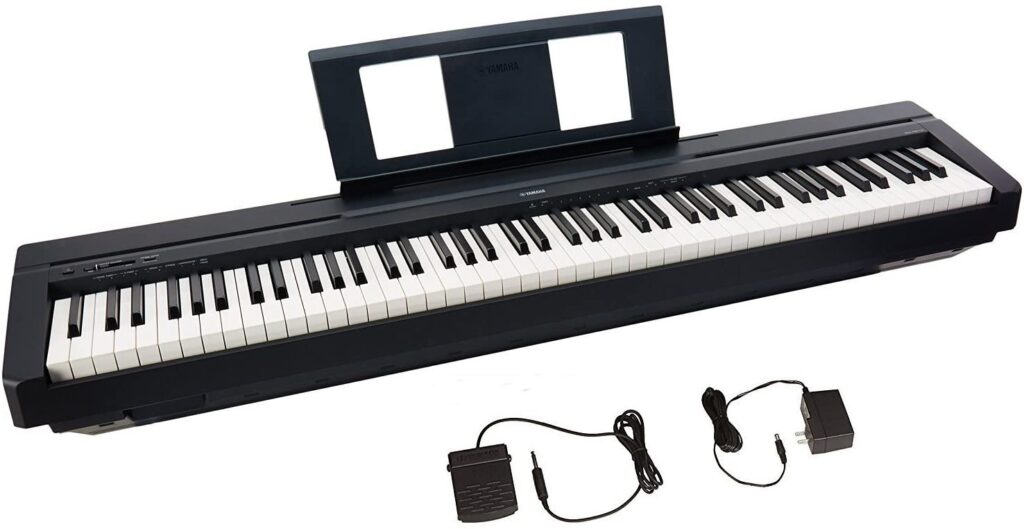 In comparing the Donner SE-1 to the Yamaha P-45, the SE-1 completely outshines the P-45 in pretty much every area:
200 voices vs. 10
Far better connectivity (the P-45 has no line out port, no audio in options at all, only one headphone port)
Far better user interface (the P-45 has no screen and only a volume control – ALL functions including selecting voices must be done with key combinations)
Rhythms and accompaniment (the P-45 only has a metronome)
More speaker power (30 watts vs. 12)
Comes with a higher quality sustain pedal & basic studio headphones (the P-45 comes with a basic brick switch pedal) and the SE-1 is compatible with the triple pedal unit built into the optional stand (you cannot use a triple pedal with the P-45)
So what advantages does the Yamaha P-45 have? The GHS key action on the P-45 is my all-time favorite action, and while the SE-1's action does have a similar feel, the tried and true GHS from Yamaha is definitely more premium. Other than that, the only other possible advantages of the Yamaha P-45 would be the Yamaha name for resale down the road; as far as the voices are concerned, I'd really like to do a side by side comparison of these. The P-45 was released quite a few years ago, so I wouldn't be surprised if the SE-1's main voices were comparable.
As far as MY needs go, the P-45 is just far too thin on features, I would personally opt for the Donner. Even though the P-45 has my favorite GHS action, the Donner's action isn't bad, and the P-45's lack of a good user interface, line out ports, audio in ports and rhythms for piano practicing just makes the Donner a better choice for me. The only use case in which I would recommend the P-45 over the Donner would be if ALL you cared about was JUST playing piano (most likely focusing on classical pieces), you want the GHS action, you don't care about not having rhythms, and you don't plan to ever gig with the piano so the line outs and line in features also don't matter to you.
Donner SE-1 ($500USD) vs. Donner DEP-20 ($400USD)
The Donner DEP-20 is Donner's entry level fully weighted digital piano, selling at around $100USD or so less than the SE-1. I haven't had a chance to review this piano, so I can't comment on it directly, but having reviewed the SE-1 in depth I think I can make a few useful comments.
The sounds MIGHT be similar since they also come from the Dream sound source, but looking at the voice list (238 voices vs. the SE-1's 200), this is definitely a different sound set so there is a good chance the sounds on the SE-1 are a bit better but some big differences stand out:
The biggest one is that the keys on the DEP-20 are fully weighted but not graded so the action on the SE-1 will feel much more like an acoustic piano
Size – while the weight is still fine at 25.5 lbs, the DEP-20 is massively thick at 9 inches!!! I've never seen a digital piano this thick
You cannot adjust relative volumes of layered voices
There are no registrations or quick access to voices or rhythms (you have to scroll to select voices and rhythms)
There is no BlueTooth on the DEP-20
The DEP-20 doesn't include the basic studio headphones
So even without having tried one of these, it is clearly more of a budget option and more comparable to the Alesis Recital Pro; the Donner SE-1 is (in my opinion) a far better choice.
The Verdict
So to sum up, what is my verdict on the Donner SE-1 Stage Piano? I like this piano, it provides a pretty massive feature set for very little money, and it is super versatile:
As A Budget Friendly, Entry Level Home Piano:
It can be used as an entry level home piano; you can buy it with the optional wooden stand with built in triple pedal unit for only a few extra dollars. And it has all of the features and connectivity you need for practicing, like audio in options for backing tracks or lessons, as well as built in rhythms to practice with.
As A Budget Friendly Stage Piano:
The Donner SE-1 also meets all of the requirements I mentioned for using it as a budget stage piano; even if you do buy the wooden stand for home, it detaches easily from that, and still includes the portable sustain pedal – so with the light weight you can easily take it out to perform, or take to a friend's place for a band practice etc. And even though the voices and key action on FAR more expensive pianos may be a bit better quality, if you asked me to perform at a cafe on my own, or at a bar with a band with the Donner SE-1 with its super functional and easy to use interface as opposed to a Roland FP-30X or Casio PX-S1100 with their super minimal user interfaces, where you need to do everything with function key combinations? I would choose the far less expensive SE-1 based on the user interface alone.
So if you want to check out current prices from Amazon (or directly from Donner) in your area for the Donner SE-1 Stage Piano (with or without the stand), or any of the other accessories or products I talk about in this review, please check out my affiliate links below.
Thanks so much, and happy piano playing! (and piano shopping 😉 )
---
I have included links below to Amazon so that you can check current pricing – please note that as an Amazon Associate I earn from qualifying purchases
Donner SE-1 Stage Piano (With Wooden Stand & Triple Pedal)
These links are to check prices on Donner's website
Donner SE-1 Stage Piano (With Wooden Stand & Triple Pedal)
If you have any questions about my experience with the Donner SE-1 Stage Piano, please feel free to contact me!
Piano Training I Recommend
If you are looking for an app or a course to get started on learning piano, I would highly recommend checking out one of the online courses I've taken (one I'm still taking) and had tons of success with: The Piano Man Approach, PianoForAll, Bird's Piano Academy (beginner blues) or Piano In 21 Days.
Video Version Of This Review