This is my review on the Casio PX-S1100 digital piano. The PX-S1100 is a slightly upgraded version of the super popular PX-S1000 that was introduced in 2019. The PX-S series (1000, 3000 and now the 1100 and 3100) are pretty much the slimmest fully weighted digital pianos out there so they are super portable; in addition to being ridiculously slim they are lightweight (when compared to most other fully weighted pianos), and can run on batteries! After a (brief) experiment playing synth action keyboards and realizing that a fully weighted piano with a fast and slightly lighter than normal action is going to be the right choice for me, I almost bought a PX-S1000 on sale, but then opted for the newer PX-S1100 and bought one at the end of 2021. Super happy so far, so here is the review!
---
Casio PX-S1100 Review – The Summary
The Keys
88 fully weighted graded hammer action keys (Casio's "Smart Scaled Hammer Action") with simulated ebony & ivory matte finish; 6 levels of touch sensitivity (5 + fixed)
The Voices
18 voices (including 1 bass voice), DSP pre-applied on some voices, 192 notes of polyphony, newer AiR sound chip; configurable string resonance, damper resonance, key action noise & damper noise!
The Effects
4 types of "Hall Simulator" (reverb) with 42 levels of each, 2 types of surround sound, 4 types of chorus, 7 levels of brilliance, separate reverb available on audio in
Connectivity
L/R 1/4″ line out ports, 2 x headphone ports (1/8″), MIDI USB, 1/4″ pedal input, triple pedal port, USB type A port (for either a flash drive or the included BlueTooth transmitter), BlueTooth audio in, BlueTooth MIDI in/out (both require the transmitter)
---
The Rest
minimalist smooth touch menu with light up buttons
layer any two voices (other than the bass guitar), can adjust relative volume, octave and whether to sustain the layered voice
split into 2 voices (lower voice set to bass guitar, can choose whether to disable the sustain pedal for the bass)
60 built in songs (can play along with one or both hands)
onboard MIDI recorder (2 tracks, 1 song)
can record and playback audio (.wav) using a flash drive (disables BlueTooth audio in)
transpose, octave shift
metronome
half pedaling compatible (with optional SP-34 three pedal unit)
tuning control and scale tuning ("Equal temperament" which is normal plus 16 tuning variations)
16 watts of speaker power (8 watts per side 16cmx8cm speakers) facing back
Battery option (6 x AA)
Compatible with Casio Chordana Play For Piano app
Available in black, red or white
---
Casio PX-S1100 Review – The Details
User Interface
The user interface on the Casio PX-S1100 uses light up capacitive touch controls, similar to the feel of a cell phone. I am old fashioned and usually prefer actual buttons with more of a tactile feel; right before buying this piano, I had just rented a Roland GO:Piano to do a review which also had touch controls, so I was kind of expecting I wouldn't like the touch buttons on the PX-S1100, but after having the piano for only a few days, I've actually grown to quite like them. They are super easy to use, and to register a touch. There is an on switch, a fantastic large volume knob (which I MUCH prefer to volume up or down buttons like on the Roland FP-30 or even the slider volume on the Yamaha P-125). The touch buttons are as follows:
Function: use in conjunction with piano keys as per the manual to change settings
Sound Mode: this is a VERY handy toggle switch to quickly and easily be able to turn reverb on and off, and to surround sound on and off (to configure what reverb and surround settings are being used needs to be done in the Function menu)
Metronome: to turn the metronome on and off and edit metronome settings (in conjunction with piano keys)
Play/Stop: to control playback of built in or user songs
Record: to control recording of MIDI (onboard) or audio (.wav – requires a connected flash drive)
Piano: for selecting voices (using the first 17 piano keys) and make "voice centric" setting changes using piano keys
While I am not a huge fan of having to make voice selections using key combinations, on a piano like the PX-S1100 with only the "bread and butter" voices, it's really not too bad. And, by default the piano will play back a middle C of the tone you have chosen to confirm for you (gladly, if you are using this for a performance, you can disable that :). And the same goes for setting up common settings like layering or transposing keys; I have only had the piano for a couple weeks at the time of this review, and I already have my favorite voices memorized, and I also have my preferred touch sensitivity setting memorized as well as the keys for setting up layering and splits.
Now that being said, this piano has a MASSIVE amount of customization available to you, so if you are going to use any of that you will probably want to get used to using the Chordana Play For Piano app which provides a pretty good graphical user interface for all your voice selections or settings. I will be talking briefly about Chordana Play for Piano later in the review, and also plan a full review on the app. Note that during some of the videos in my review I will be using the app so I don't have to look up key combinations.
So to sum up is this user interface my favorite? No, but there are some nice positives to it (awesome volume knob, light up controls if you are gigging with this in a dark environment, quick access to turn reverb & surround on and off).
Here is a quick demo on the user interface:
The Keys
The Casio PX-S1100 has 88 full sized, fully weighted graded hammer action keys (Casio's "Smart Scaled Hammer Action") with 6 levels of touch sensitivity (5 plus fixed) and a simulated ebony and ivory matte finish on all the keys. With this action, Casio moved to a dual sensor system that is aided by software (hence the "Smart") from their prior triple sensor action found on other Casio pianos. As far as the matte finish goes, I really like how Casio did this on the PX-S1100; I'm actually kind of surprised how much I enjoy having this finish in comparison to the plain shiny white keys on the Yamaha P-125 I used to own. I also used to own a Roland FP-30 (hmmm…. anyone sense an upcoming comparison post?) and the FP-30 had a matte finish as well; when I had my FP-30 I actually thought I liked it better than the PX-S1000's I had tried in stores, but after having owned both I much prefer the one on the Casio (I never did review a PX-S1000 so it's possible Casio updated the finish; I'm not sure).
As far as how the action feels, it is a lighter action than that of the Yamaha P-125 (which I also really liked), and a MUCH lighter action than that of the Roland FP-30 (which I did like but it was much heavier). That combined with the control the matte finish adds makes the PX-S1100 a wonderful instrument to play slightly faster runs (I'm trying to learn boogie-woogie / Jerry Lee Lewis style songs, and this action really lends itself well to that), as well as for playing non piano voices like electric pianos and organs. The PHA4 action on the Roland FP series is definitely a more closer representation of an acoustic piano action (it is heavier than the Casio, has a triple sensor and escapement), but after having owned all 3 of these, the Casio is what feels best to me (and action is a very personal thing).
The action on the PXS series has actually become somewhat of a bizarrely popular topic online, for a couple of reasons. Now I have only been playing piano for a couple of years, playing modern music (not classical), and I do not have much experience with acoustic pianos, so I will be commenting on this topic from my adult beginner point of view. The 2 common issues that some people criticize this action for are:
the keys are a bit more difficult to play towards the back of the keys than at the front – this is supposedly a bit more noticeable on the PX-S1100 than other digitial pianos; this is because the piano is so slim, which results in a shorter pivot point (on an acoustic piano keys will feel the same at the back as they do at the front, but this is actually an issue to some degree on all digital pianos)
but the BIG talking point: Casio has weighed the black keys slightly lighter than the white keys, which is not very common; there has been significant criticism about this from some very knowledgeable people online, and then there have been other very knowledgeable people online who have said they can understand why Casio engineers chose to do this (since the shorter pivot point due to the slim design can make keys harder to play at the back, weighting them a bit lighter could help minimize this), and that it didn't affect their play or enjoyment at all
Now did I (adult beginner guy) notice either of these issues? Well I did notice the keys being a bit harder to play at the back, but that is something I have noticed on every digital piano I have owned, and if it is more pronounced on the PX-S1100 it wasn't enough that I noticed it. And as far as the weighting issue, no I did not notice that either, but again I am a beginner. It's also important to note that since being released in 2019 the PX-S1000 and PX-S3000 have been extremely popular as super portable gigging keyboards for musicians who play professionally (I actually know a couple myself who love their PXS pianos).
So as far as my thoughts on PX-S1100 key action? For me; I absolutely love it – it is smooth, easy to control and its a bit on the light side which I really enjoy, and I don't notice any of these issues affecting my play in any way.
But as I said, action is a very personal thing and everyone is different, so as with any digital piano, you really should try your best to spend as much time as possible testing out actions of various pianos you are considering before deciding on one. If replicating acoustic piano action as close as possible is super super important to you, then you should probably look towards the PHA4 action on the Roland FP series. If you think you would prefer a lighter faster action, I would highly recommend trying out the PX-S1100 in a store and see if you like it (bring some headphones!!!)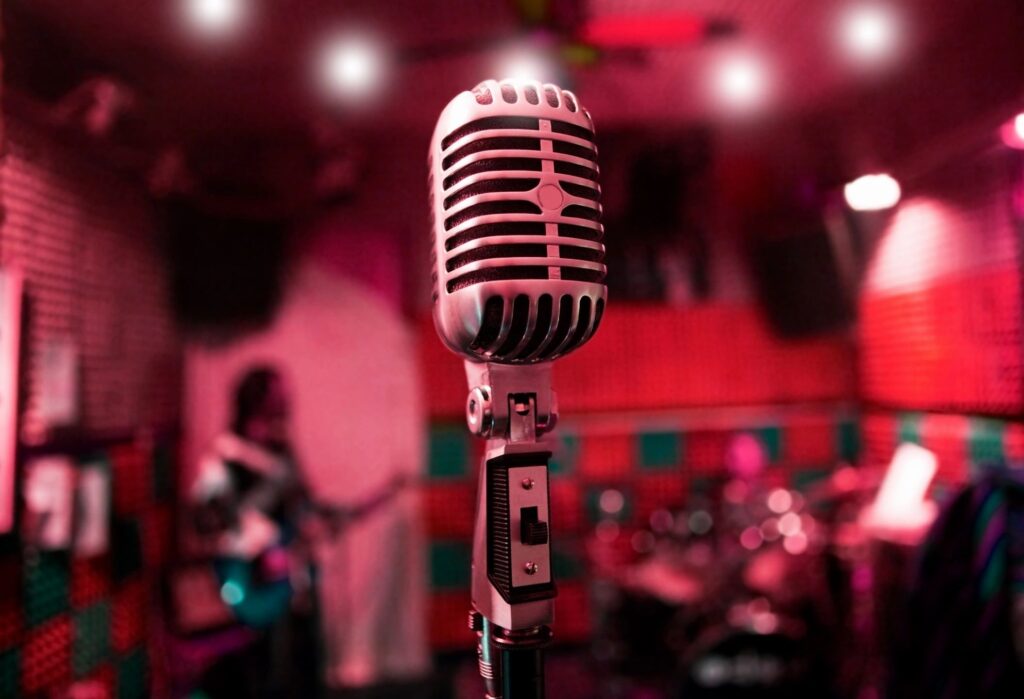 The Voices
There are 17 voices (plus a bass guitar voice when the keyboard is split) on the Casio PX-S1100. There are 5 pianos, 4 electric pianos, a vibraphone, a harpsichord, 2 strings and 4 organs. Even though 17 voices seems like "not a lot" nowadays, Casio did manage to include the "bread and butter" voices most players will want. There are some very well thought out and chosen variations of pianos, electric pianos and organs; there is a slow and fast strings, and a plain but good quality left hand bass. I really like the voice selection on this piano; there really isn't a voice I "wish" the piano had that it doesn't. At first I was wishing it had a pad, but after trying some of the e. pianos layered with pianos, they sound awesome and totally work as pad options.
Here is a list of all the tones on the Casio PX-S1100:
Here is a demo of all of the voices (with their default settings) on the Casio PX-S1100 except for the bass guitar – I'll demo that in the "splitting voices" video.
While I am not one who usually spends much time modifying sounds, there is a MASSIVE amount of customization you can do on the Casio PX-S1100. This is one area that definitely sets the PX-S1100 apart from the Yamaha P-125 which has 4 type of reverb, and non customizable damper resonance and that's it.
I'll be covering most of that in the effects section below, but in this section I'll quickly talk about the "Acoustic Simulator" which allows you to customize your piano sound characteristics. You can customize string resonance, damper resonance, damper noise, key on and key off action noise (click on the picture below to enlarge it to see descriptions of each of these):
In the short video below I will demo the string resonance and damper noise settings.
The voices on the PX-S1100 can be layered, and any voice can be split (with the bass guitar as the left voice). There are some very cool extras available here:
Layering
Main Voice ("Upper 1"): you can adjust its relative volume and you can shift the octave
Layered Voice ("Upper 2"): you can adjust its relative volume, you can octave shift, you can detune it, AND you can specify whether or not the sustain pedal will apply to this layer (this can be super useful when layering strings with piano – to prevent the string layer from over powering the piano at times)
Splitting
Lower Voice will always be the bass guitar; you can adjust its relative volume, and you can detune it, and also choose whether to apply sustain to the bass (default is no)
Here is a quick video demonstrating the layering and split features:
---
The Effects
The Casio PX-S1100 offers tons of effects (types and levels) to customize your sounds (as I mentioned previously, the Casio really outshines the Yamaha P-125 in this area).
Hall Simulator (reverb): There are 4 types (Standard Hall, Opera Hall, Berlin Hall & British Stadium) each with 42 depth levels! (NOTE: you can turn the reverb on or off easily on the fly with the Sound Mode button on the piano)
Surround Sound: Can be on or off and there are 2 types (NOTE: you can turn the surround sound on or off easily on the fly with the Sound Mode button on the piano)
Chorus: There are 4 types (HINT – you can create a ragtime piano voice easily with type 3!)
Brilliance: 7 levels of brilliance (+3 to -3) – this is actually a great feature if you want to slightly brighten or "un brighten" a voice, in particular the piano voices (for example I like the Grand Piano Mellow, but if you want it to cut through the mix just a tiny bit more try adjusting the brilliance level it works extremely well
There are far too many effect and voice combinations available to demonstrate everything here; so in the video below I will try to quickly demonstrate some extreme ranges and types of effects you can use. I will try to keep the following demo video as brief as possible, but be assured there are tons of effects available for you to test out, play with and have fun customizing and enhancing your sounds.
Registrations? Technically . . . No, but . . .
The Casio PX-S1100 has no onboard registrations, which is a shame – I wish Casio had equipped it with even just a handful of registrations, or even with the "My Setup" feature which is a feature I love on my Casiotone CTS-1.
The PX-S1100 does have the ability to automatically "auto resume" your last settings (when you last turned off the piano); but to me this feature seems . . . kind of useless. Let's say I like to always use certain effects, and like to use a non default touch sensitivity – it would be super convenient if the piano could remember and always turn on with those most used settings ready to go. With the auto resume it can . . . as long as you make sure the piano is set up that way when you turn it off. So if I happen to try some different voices & settings out for fun for a few minutes and then turn the piano off – it will be THOSE settings that are in place when I turn the piano back on, as opposed to the ones I wanted.
This is where the "My Setup" feature from the Casiotone keyboard line would actually be SUPER handy – you can basically set up all your settings (effects, voices, touch sensitivity etc), assign them to "My Setup" and then tell the keyboard to load "My Setup" whenever you turn it on (I use that on my 61 key Casiotone CTS-1 to have the keyboard always turn on shifted down an octave).
Thankfully, the Chordana Play For Piano app does have 4 registrations that you can load into your piano to quickly load settings. I don't use this very often myself, simply because the only setting I need to load when I turn my PX-S1100 on is to lower the touch sensitivity 1 setting (which I prefer to the default "medium") – and to do this is only 1 keystroke, so I have that memorized and just do it whenever I turn on the piano. But Casio if you are reading or listening – PLEASE enable "My Setup" on the PX-S1100!
As I mentioned earlier, I will be talking briefly about the Chordana Play For Piano app later on in the review so I will include a quick video demo on saving and loading registrations there.
---
Connectivity
2 x 1/8″ headphone ports (on the front – thanks Casio!)
USB MIDI port for connecting to a device to send MIDI data
USB Type A port: this has 2 uses – you can connect the WU-BT10 BlueTooth adapter

(included with the PX-S1100) to transmit audio data IN to the piano (to play along with audio streamed from a device) or to send and receive MIDI data wirelessly to a device (to use with MIDI compatible apps like GarageBand, flowKey, Chordana Play For Piano etc); and the other use for this port is to connect a USB flash drive to which you can directly record audio recordings (.WAV format) without needing an external audio interface
1/4″ Sustain pedal port – a basic "brick" switch pedal is included, you should definitely upgrade to a nicer pedal (make sure you buy a pedal with a polarity switch so it will work with any keyboard; I will link to one I recommend below)
3 pedal Unit port – connects to the Casio SP34 triple pedal unit, so you get a soft and sostenudo pedal as well as sustain, and the sustain pedal in this units supports half pedaling (so if you buy this, you don't need a sustain pedal as well)

1/4″ Left and Right audio out ports to connect to external amplification, audio interfaces etc.
Power port
So alot of the connectivity is pretty standard and doesn't need any further explanation, but I did want to comment on a couple of things, especially the BlueTooth features.
BlueTooth Audio
The BlueTooth audio (one way, just as an audio in to stream audio from a device into your piano) works pretty well; once I had established a connection to my iPad, it was rare that the connection ever dropped or had to be manually set up again so it worked well for streaming my backing tracks in to play along with (although when my wife borrowed my iPad to do something while I was playing with headphones on I was pretty surprised at some audio coming from someplace :). Because of this feature (new to the PX-S1100 from the PX-S1000), Casio decided to remove the 1/8″ audio in port from the PX-S1100; I wish they had left that port available so I would have the option to use a cable as well (especially since the BlueTooth audio in uses the USB port, so you cannot stream audio in at the same time as recording a .wav file to a flash drive). But, not the end of the world.
BlueTooth MIDI
I have a very different opinion on BlueTooth MIDI (I know, I know, I'm old fashioned – but having spent years playing bass in bands in bars, I also like my equipment to just work and stay working). The BlueTooth MIDI on the PX-S1100 has 2 uses – to send MIDI data out to communicate with a MIDI compatible app (something like flowKey to learn piano, or to GarageBand to record MIDI) and also to use the Chordana Play For Piano app to control settings on your piano. With BlueTooth, you can accomplish both of those things wirelessly instead of using the USB to device MIDI port with a cable.
BUT . . . couple of problems with this; the first is I have found that there is almost always at least some latency sending MIDI data wirelessly; so if you are using BlueTooth with a piano learning app like flowKey or something, then it might not be a huge deal, but if you are trying to record a song in GarageBand, a millisecond of latency can make it unusable. I tested this in GarageBand on my iPad, and I found the latency was bad enough to make it unusable.
And as far as using BlueTooth to wirelessly control your piano using Chordana Play For Piano; it does work, but one of the issues with Chordana Play For Piano that I will be talking about later in the review is that this app is very laggy to begin with, so adding a wireless connection to that just makes it even MORE laggy. If you hate wires, and you are just using the piano at home for fun, and lag doesn't bother you then you're all set, go wireless – but if you were trying to use Chordana Play For Piano at a live gig to quickly change your piano settings before the next song – you will definitely need to use a cable instead.
And one other issue I noticed is that I often saw unpredictable behaviour if you are connected to both the MIDI and audio USB connections (they are separate BlueTooth connections) at the same time. As I mentioned earlier, the BlueTooth audio connection seemed very stable – until you also connect the MIDI connection, at which point I had the audio connection drop, I had audio streams freeze and stop working (and I had to reset the connection). Maybe it's just my iPad & iPhone you never know; those are the only 2 devices I have to test this with; but that was my experience.
So to sum up the BlueTooth functionality, my recommendations are: use the BlueTooth audio in to stream audio to your piano if you need to; for MIDI, use a cable with the USB MIDI port instead (that won't interfere with your audio connection). What do I do? To be honest I don't use either; I connect my iPad audio with a cable to a mixer, and then also connect my piano audio outs to a mixer, and then connect headphones/speakers to the mixer outputs to listen (much easier, and also gives me more control over the relative volumes of the iPad and the piano).
---
Casio PX-S1100: The Other Features
Portability: The Casio PX-S1100 is one of the slimmest fully weighted hammer action pianos on the market (it probably IS the slimmest); it only weighs 24.6 pounds, and can run on 6 x AA batteries – it doesn't get more portable than that! It is 2 pounds lighter than my Yamaha P-125 was, 6 pounds lighter than my Roland FP-30 was and is 2.5 pounds lighter than the Roland FP-10; and none of those other pianos run on batteries.
"Standard" Features: The PX-S1100 also has many standard features you see in almost all keyboards and pianos nowadays, such as a metronome, and the ability to transpose keys.
60 Built In Songs: The PX-S1100 has 60 built in songs that you can listen to and practice playing along with; you can also choose to mute the left or right hands etc
Single Song Recorder: The Casio PX-S1100 has a 2 track, single song onboard MIDI recorder function that you can access with onboard buttons for recording and playback. With all the wonderful recording software, tools and apps available nowadays (that you can connect to DIRECTLY with MIDI using a cable or BlueTooth), simple onboard MIDI recorders like this are really only useful as a quick and easy way to capture an idea, without needing to be connected to a device with recording software – and I use them for that very purpose all the time. However – the same buttons can also be used to just as quickly and easily record a high quality audio (.wav) file to a USB flash drive. THAT is a far more useful feature, since you can unplug the flash drive and quickly and easily transfer that file to recording software on a pc, or even just share it with others without any additional conversion or work (and once again you can do this without needing an external audio interface)
For actual song recording, you will want to do one of the following:
To Record MIDI: connect to a device with recording software such as GarageBand on an iPad, using the USB MIDI port (and a cable) to transmit MIDI data (or use the BlueTooth MIDI connection if you're brave 😉 )
To Record Audio: connect to a device with recording software such as GarageBand on an iPad, using the L/R line out ports connected to an external audio interface, and then connect the interface to your recording device to transmit audio data for an audio recording OR

record your audio file directly to a USB flash drive then transfer that file to your recording software (so you won't need an external audio interface)
Tuning Control / Scale Tuning: This isn't something I would ever use, but there are different "scale temperaments" you can tune your piano to. "Equal temperament" is the normal one; the PX-S1100 also has 16 other tuning variations; for example a tuning variation may change your keyboard so that instead of one key up is a half step, maybe it is a 3rd or a 5th. (If you don't know what this is; ignore it! If you do, you probably think it is cool 🙂 )
Speakers: The speakers on the Casio PX-S1100 are one of the reported upgrades between the PX-S1100 and its prior version, the PX-S1000. They are the same wattage as before (16 watts total, 8 per side and facing backwards), but the speaker materials and design have supposedly been improved (mica being included in the speaker diaphragm is apparently a big improvement).
I never reviewed the PX-S1000 so I can't offer any comparison there. As far as comparing these (by memory is the best I can offer) to the speakers on my Yamaha P-125 (14 watts) or my Roland FP-30 (22 watts), I think that the PX-S1100 speakers sound the best, BUT for home practicing I'm not crazy about them facing backwards (against my neighbour's wall in my apartment :). The Yamaha P-125 speakers face the player as well as down and for home practicing with speakers I think they sounded better simply because of the direction they faced. The Roland FP-30 speakers were more powerful, very full and deep BUT they only faced down, so similar issue as with the Casio's facing back.
All that being said, with any of these pianos, the speakers are perfectly fine for home practice; with all 3 of these you will probably want external amplification to improve your sound if you are going to perform with it. I am definitely looking forward to testing out the PX-S1100 with my Bose S1 battery powered PA. And if you are using external amplification, you can choose to have the piano speakers enabled or disabled.
Here is a quick video of how the speakers sound as being picked up by the built in mic on my iPhone (I will demo this with and without the Surround feature):
Chordana Play For Piano
The first thing to mention with this app is don't confuse "Chordana Play" with "Chordana Play For Piano". The regular Chordana Play is for keyboards like my Casiotone CTS-1 or the Casiontone CTS-100/200/300. While the regular Chordana Play app does have some cool features, I have never been a big fan for 2 major reasons: the regular Chordana Play doesn't offer ANY control of your keyboard (choosing voices, settings etc), and while it does have some teaching and "play along" features, much of it uses the falling note "piano roll" approach which to me is a hand coordination video game, and isn't really teaching you anything (if you are looking for some great online piano courses that worked super well for me, I have links below to courses and apps that I have purchased myself and highly recommend). Chordana Play for Piano however, does add the ability to control your piano with a nice graphical interface.
I do intend to do a in-depth review of Chordana Play For Piano (specific to the PX-S1100), so I don't want to spend too much time on it here but there are a couple of general things I wanted to talk about, which I will discuss in the video below. If you don't want to watch the video, here is my quick summary of the app (as tested on my iPad; I don't have and Android device to test on).
For the most part, the app is pretty intuitive – it is easy to find what you are looking for, and the graphical interface is pretty easy to use and read, and almost all of the possible settings are included. The only non-intuitive part of the app is at the start when you enter "Piano Remote Controller" from the main menu (the other choices are mostly what the normal Chordana Play consists of; I won't be discussing those here):
When you choose "Piano Remote Controller" you are shown a fairly non-intuitive (at least to me) screen, with "Send from app to piano" or "Send from piano to app" and then 5 "Destination" choices. The "destinations" are actually registrations where you can store your current settings in for quick recall later; they will only be enabled if you choose "Send from app to piano", so whatever registration bank you choose – those settings will be loaded on the piano. Or if you chose "Send from piano to app" then whatever settings are currently on your piano will be loaded into the app to match. To me it would make more sense if whatever current settings were on the piano when you first start "Remote Controller" were automatically loaded into the app, and then you could just have the option of loading a registration or not; but, once you know how it works, it's not a big deal. And just so you are aware, to save your current settings to a registration, you click the little arrow button at the top right and you will be prompted for a bank to save your settings to (again, not very intuitive, but once you know, not a huge deal).
So I was mentioning earlier that I'm not a fan of BlueTooth MIDI – here is an excellent example: when I first noticed this I thought it was just that the app always worked this way, but as it turns out this is only a problem if you are connected to the app with BlueTooth MIDI as opposed to a USB cable. With BlueTooth MIDI, settings you change on the piano are not necessarily reflected in the app! For example, if you use the app to select a piano voice, then use the piano to change the voice to an organ, the piano DOES change to an organ, but the app still says piano. If you use the app to make a change, then it will be reflected on both. This can be super confusing, so I would once again highly recommend always using a cable for MIDI functions.
Here is the video with me demonstrating the Piano Controller section of the app:
---
The Other Choices
Here is a quick discussion of how I view the Casio PX-S1100 with some competitors in the same general price range. At the time of this review (early 2021) the PX-S1100 was selling for about $680 USD.
Casio PX-S1100 vs. Roland FP-10 ($700 USD)
The PX-S1100 outshines the Roland FP-10 in pretty much every way with 2 exceptions. The first is sound quality – both the Casio and Roland sounds on these pianos are mostly fantastic so it is a personal preference. I personally prefer the voice selection the Casio has, and the Casio does offer far more options for tinkering with your sounds. But the big difference is action; the main reason to opt for anything in the Roland FP line (FP-10 included) is the PHA4 action. This action is a triple sensor with escapement, and is a much more realistic acoustic piano action than the PX-S1100 has. That being said, it is much heavier so once again we are down to a personal preference.
Now apart from action and sounds? The Casio outshines the FP-10 in every other area (significantly); the FP-10 has smaller and weaker downward facing speakers, has no left/right audio line outputs, there is no audio input, has no onboard recording capability, is not compatible with a triple pedal unit, and it has a much less functional app.
Casio PX-S1100 vs. Yamaha P-125 ($750 USD)
This one is super tough for me; I owned a Yamaha P-125 for a year and LOVED it. As far as sounds go, once again, it's a personal choice, but just like the comparison to the FP-10, I like the sound selection on the Casio better than the Yamaha (in particular there are MORE piano voices that I like on the Casio) and the Casio has far more options for customizing your sounds. As far as the action goes, this is once again a personal choice; I like the action on the Yamaha because it is lighter than the Roland, but I like the action on the PX-S1100 even more because it is even lighter, and faster and I love the matte finish on the keys. I feel much more in control on the Casio.
With the exception of the volume knob on the Casio, the onboard button driven interface on the Yamaha is better – you can always see what voice you have chosen and you don't need to memorize key combinations to choose voices. The Yamaha also has rhythms built in (not good enough for performing but are AWESOME for practice – way better than a metronome); I miss the rhythms for practicing, but have replaced those with a simple rhythm app on my iPad. Both pianos have proper L/R line outs, and both have audio in options (the Casio has BlueTooth audio in), and because the Yamaha has an audio interface built into its USB port (massive feature!), you can stream audio in over the USB cable. Being able to record audio without an audio interface was one of the reasons I originally bought a P-125 instead of the PX-S1000 – the fact that the PX-S1100 added a USB port you can record audio to directly helped tip the scales in Casio's favor. And finally, Yamaha's Smart Pianist app . . . well . . . is a far better app than Chordana Play For Piano; it is FAR more stable, and has some more interesting features.
So, why did I finally decide on the PX-S1100 instead of the Yamaha? The action, the slightly better sound choices, the fact that it now can record audio directly, AND the fact it can run on batteries (which is huge for me) – the Yamaha needs AC power.
Casio PX-S1100 vs Roland FP-30x ($850 USD)
I owned a Roland FP-30 for almost a year before trading it in on my Yamaha P-125; to be honest this really isn't a fair comparison, since the FP-30x is almost $200 USD more expensive than the PX-S1100. The FP-30x has the same action as the FP-10, and has the same 15 sounds (and then adds another 20 or so); it adds a lot of other features such as L/R line outs, an audio interface built into the USB port and much larger speakers (22 watts). But all that being said, this isn't really a competitor for the PX-S1100; if you are after super realistic acoustic piano action (that is much heavier) then you should really be comparing the FP-10 to the FP-30 to see if the extra features are worth it to you.
Casio PX-S1100 vs. Casio PX-S3100 ($850 USD)
The PX-S3100 is not available quite yet, but like its predecessor the 3000, it is basically the same piano as the 1100 only with HUNDREDS of voices, as well as arranger keyboard functionality (rhythms and accompaniment), and it also has more buttons and a small LCD screen. I do like practicing with rhythms, and a screen would be nice, but after having owned an arranger keyboard (Korg EK-50) I found the hundreds of voices and rhythms to be a bit distracting for piano practice, and at the end of the day, I always found myself playing one of about 5 or 10 sounds anyways. I also have heard (and agree) that the menu system on the PX-S3000 requires the manual to be handy (there are a lot of deeply nested functions and alot of "menu deep diving").
Basically if you like the action and sounds on the PX-S1100 and think you would enjoy arranger functionality and hundreds of sounds, then the PX-S3100 would be worth the extra bit of money; but if you're not going to use those features stick with the PX-S1100 (that was the choice I made).
Casio PX-S1100 vs. Casio PX-S1000 (?????)
There are still Casio PX-S1000's available, and you can probably get a good deal on one if you are ok with missing out on the new features that the PX-S1100 adds: (that is what drew me into buying a PX-S1100 – I saw a sale on PX-S1000's and almost bought one before deciding on the PX-S1100 instead):
Piano sounds were apparently improved slightly from the PX-S1000 (I don't have any details on this; it has been speculated that their may be more detailed velocity samples on the PX-S1100 but I honestly do not know for sure – I never reviewed the prior model)
BlueTooth audio in replaces the 1/8″ audio in (cable required) on the PX-S1000; I would personally like to see this port back, but the BlueTooth audio works fine
Improved speaker quality
USB port can record direct audio (.wav) to a flash drive (big feature for me)
Comes with the WU-BT10 BlueTooth adapter (this will also work with my Casiotone CT-S1 keyboard so I thought it could be handy)
So whether you try to grab a deal on the PX-S1000 or opt for the PX-S1100, if you like the general features, sound and action on the PXS series, I think either will be a good choice.
---
Casio PX-S1100: The Verdict
I have been playing piano now for a couple of years, and my main pianos have been: Alesis Recital Pro, traded in on a Roland FP-30, traded in on a Yamaha P-125 (sold); I wanted to test out the arranger keyboard waters so I bought a Korg EK-50, and then realized (quickly) that I needed to get back to fully weighted pianos, so traded that in on my Casio PX-S1100. And after all that, I have to say I THINK I've finally found the right piano for me (although I have clearly said that before LOL – I guess time will tell).
I love the action (fully weighted and graded, but on the light side and fast), I love the matte finish on the keys (I do feel more in control playing on this than on the P-125), I love the voices (more piano voices than my P-125, and lots of voice customization available), I love the fact there are quick access buttons to turn reverb / surround on or off on the fly, I love the fact it can record audio to USB, I love that it has proper L/R line outputs, and I love the fact that it can run on 6 AA batteries and is super slim and light (for a fully weighted piano). While my Yamaha P-125 did have a nicer onboard interface, a nicer app, a built in audio interface and practice rhythms, I am still super happy with my choice.
So with all that in mind, I would ENTHUSIASTICALLY recommend the Casio PX-S1100 if it fits in with your needs and budget, especially if you think you would prefer a piano with a slightly lighter action than normal. You can read and watch thousands of reviews, but you won't really know if you like an action until you try it so bring your headphones to a music store and spend some time with the ones you are interested in (this is super important with any digital piano purchase!). And if you are curious about the "heavy vs. light action" – try a Roland FP-10 or FP-30 and then a Casio PX-S1000/1100 and see what you think! If you would like to check current prices for the Casio PX-S1100 or any of the other keyboards I mentioned here, please click my appropriate affiliate link below to check that out. I've also included a link to a good generic sustain pedal that has a polarity switch.
Thanks so much, and happy piano playing! (and piano shopping 😉 )
---
I have included links below to Amazon so that you can check current pricing – please note that as an Amazon Associate I earn from qualifying purchases
---
If you have any questions about my experience with the Casio PX-S1100 please feel free to contact me!
Piano Training I Recommend
If you are looking for an app or a course to get started on learning piano, I would highly recommend checking out either the flowkey app (there is a free version with limited functionality you can check out by following my affiliate link below), or one of the online courses I took (one I'm still taking) and had tons of success with: The Piano Man Approach & Pianoforall.
Video Versions Of This Review
Here are links to 2 video versions of this review – there is a summary version & a full comprehensive version (much longer) if you want to check them out: