Hi there! This is my review of the Casiotone CTS-300 entry level arranger keyboard. I usually review entry to mid-level digital pianos, so this is a new area for me – I've been asked by many subscribers to recommend a super portable keyboard option for piano players (even as a potential busking instrument), so I've started looking into options for this need. The Casio CTS-300 immediately came to mind, because it is super affordable (around $150 USD at the time of this review!), extremely light, can run on batteries and even has a handle! Since this keyboard does include arranger functionality, I will talk about that a bit, but I will be focusing on how this keyboard will stack up as a portable option for someone who usually plays an acoustic or weighted key digital piano.
---
Casio CTS-300 Review – The Summary
The Keys
61 full sized box shaped (piano style) synth action keys with 3 levels of touch sensitivity (2 levels and off)
The Voices
400 voices, accessible using a dial and menu screen, 48 notes of polyphony
The Effects
10 variations of reverb, and quick access panel sustain (if no pedal)
Connectivity
Headphone (1/8″), Audio in (1/8″), MIDI USB (micro B) out, sustain pedal input (1/4″)
---
The Rest
Menu screen and intuitive user interface
77 rhythms with variations, optional accompaniment, optional intro/ending, fills, SIX chord modes for triggering changes)
"Dance music" mode
Pitch bend wheel
"My Setup" allows you to save a single registration with all current settings for quick recall
Metronome
Transpose capability
Pedal input port can be used for (1 of): sustain, sostenuto, soft or to start/stop rhythm
Battery option (6 x AA)
5 watts of speaker power
Compatible with Chordana Play app from Casio
---
Casio CTS-300 Review – The Details
Menu & Interface
The menu on the Casio is pretty intuitive:

You have power and volume on the left, a dial for quickly navigating through available choices, +/- keys to navigate one at a time, and then buttons on the right to return to your "Home" screen, start and stop rhythms/metronome, adjust the tempo, toggle panel sustain on/off, load your one available preset ("My Setup") and Function to enter the settings menu area.
There is no quick way to select voices or rhythms on the Casio CTS-300; you pretty much have to use the +/- buttons and go one at a time or use the dial – the dial does work well (it's fast and easy to control). But it would have been nice if there were some quick access options available to either select voices, or drill down to categories etc. And a "return to piano – voice 1" button would be a welcome addition (or if the dial could just stop at voice 1/rhythm 1 would work as well).
When you use the mode buttons to enter into Rhythm, Song or Dance mode, once you have made your settings there, then you use the "Home" button to get back to the main screen,
Here is a quick video on the interface:
The Keys
The Casio CTS-300 has 61 full sized box-shaped (piano style) synth action keys. The key width on these is a fraction narrower (about 1 mm) than those on my Yamaha P-125, but not all piano keys are exactly the same width. So while the keys are piano sized and shaped, they are not weighted or semi-weighted, so they will feel nothing like the keys on a real or weighted digital piano. They do have a nice texture on them as opposed to being glossy which is a rare feature at this price point.
When compared to other synth action keys, these feel pretty decent and are not at all "cheap, flimsy or mushy" feeling to me. Since they are full sized, someone used to a piano will be able to adapt to the spacing pretty quickly, but the synth action will be an adjustment that will take some getting used to.
There are 3 levels of touch sensitivity (2 levels + "off") that you can use to adjust the amount of pressure required to sound a note, so you can adjust that to your liking & playing style. On any digital piano I have reviewed, I have always found the default setting to be fine and rarely make any adjustments. I immediately found on the Casio CTS-300 that I preferred the "Light" setting as opposed to the default "Normal". This may be partly due to most of the voices seeming to have a pretty fast decay (at least in my opinion) even when sustained, so having the keyboard react as if I was playing harder seems to help that.
---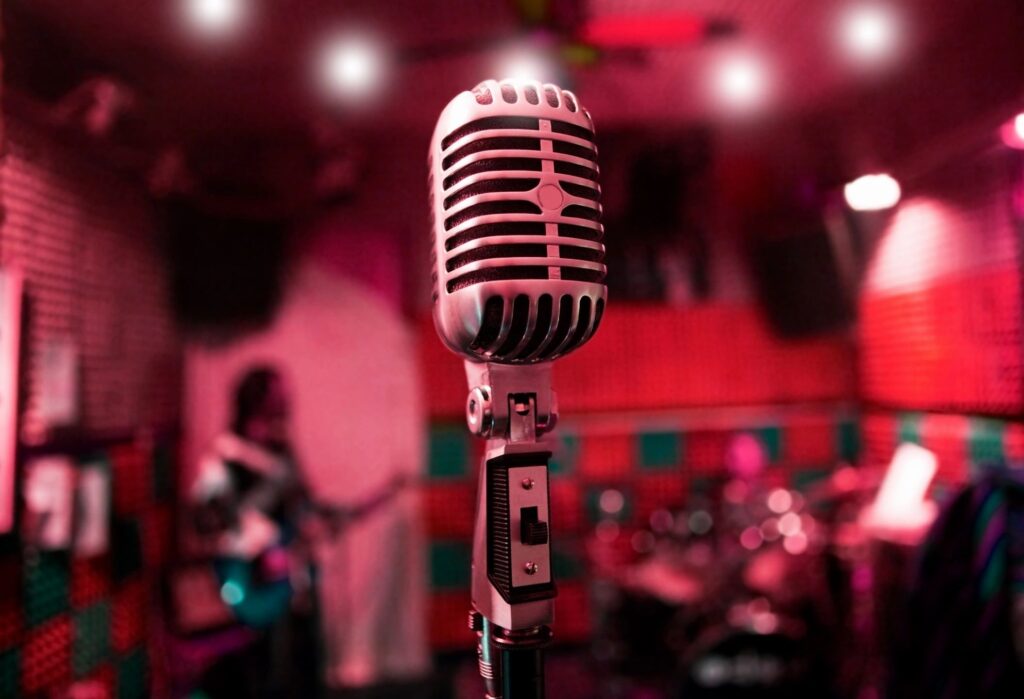 The Voices
There are a staggering 400 voices on the Casio CTS-300. 266 of those are divided into categories of: Piano, Electric Piano, Chromatic Percussion (Vibe, Celesta, etc), Organ, Guitar, Bass, Orchestra, Ensemble, Brass, Reed/Pipe, Synth (Lead & Pad), Indian & Ethnic. The rest of the 400 are composed of GM (General MIDI) tones across similar categories including some sound effects and drum set sounds.
The Casio CTS-300 (unfortunately) does not allow layering sounds or splitting the keyboard into 2 sounds. To try and remedy this, there are some included "pre-layered" and "pre-split" sounds including piano/synth/harpsichord over strings, and there is a split with bass in the left and piano in the right. These are definitely nice to have and better than nothing, but it would have been a real nice feature if Casio could have included layering on this keyboard (preferably with the ability to adjust relative volume levels).
I'm not going to demo all the voices, but I will quickly go through some of the ones I think a piano player is most likely to use (pianos, e. pianos, organs etc).
So while none of the voices on the Casio CTS-300 should be described as "spectacular", quite a few of them are pretty good and perfectly usable (in my opinion).
---
The Effects
Reverb
The Casio CTS-300 has 10 types (levels) of reverb (and "off"). Reverb types include: Room 1 to 4, Hall 1 to 4 & Stadium 1 to 2. I should mention that in the voice demo above, I did have the reverb enabled and set at "Stadium 1" which is one of the choices with a fair bit of reverb. When I first started testing this keyboard, I immediately noticed that many of the voices (in particular the piano voices) had a really fast decay, even when the sustain pedal is pressed. I did 2 things to help with this: I set the touch sensitivity to "light" which helped, and I also found that a bit more reverb really made the piano voices come to life a bit more. Here is just a quick example of what I mean; this video shows the main piano sound and the electric piano sound with touch sensitivity set to "Normal" and with reverb set to the default "Hall 2" setting. Then I will switch the touch sensitivity to light and up the reverb a bit to Hall 4 and then Stadium so you can hear the difference.
Panel Sustain
The Casio CTS-300 has a quick access Panel Sustain button which allows you to toggle an automatic sustain on or off. Of course this removes the ability for you to control the sustain, but it also frees up the pedal to be used for another function (soft, sostenudo, or more likely for starting & stopping rhythms). And since this keyboard is meant to be super portable, this is an option to keep from having to bring a pedal with you.
Rhythms & Accompaniment
The CTS-300 has 77 rhythms with optional accompaniment, which includes backing bass and a rhythm section. A nice feature here is you can adjust the rhythm & accompaniment volume if you want it adjusted relative to the main voice you are using (that is a global setting, not style by style). If you don't want the accompaniment, you can just play along to the drum track, and still take advantage of variations (2 types per style), optional intros/endings, and also insert fills (they can be cool, but some are kind of long so you have to get used to them). There is also a "recommended one touch" setting where you can choose a rhythm style and have the keyboard set the main voice, tempo etc for you.
For triggering the auto accompaniment, most entry level arranger keyboards will have 2 or maybe 3 "chord modes" for choosing what chords the accompaniment should be playing – the Casio CTS-300 has SIX chord modes to choose from. Your options here includes 4 "Fingered" modes that include playing the actual full chord in your left hand as well as some different "shortcut" options where you can indicate a chord variation without having to actually play the full chord (ex: play the root and either the minor 3rd or major 3rd for a maj/minor chord etc). There is also a "Casio Chord" option that takes this "shortcut" option even further, where you can play the root of a chord for the major, add in the next white key to the right for a minor, add the next to the right for a 7th etc. Then there is an option to use the entire keyboard (not just the left hand) to detect the chord you are playing. I'm personally not a fan of getting used to shortcut options that don't "extend" to a proper fingering, so I would highly recommend either fingering the full chord in the left hand, or using the shortcut version that uses components of a proper full fingering, or using the entire keyboard for detecting your chord.
There are a lot of useful rhythms available; I was able to find usable rhythms for straight & syncopated beats, as well as some shuffle rhythms and some useful 3/4 or 6/8 time signatures. I'm pretty much a rock/pop/blues player, so I didn't investigate any of the other styles and ethnic beat options, but there are quite a few choices for those as well. I'll just demo a few of the choices in this video:
Dance Music Mode
The Casio CTS-300 also has a "Dance Music Mode" which turns the left half of the keyboard into a DJ console of sorts. In this mode, you can cycle through different options for each of 4 "pattern phrases" (Drums, Bass, Synth 1 & Synth 2), and then insert any of 4 effects, and even add "tension builders". When you start this mode up, it will basically continue to loop, while you use the bottom couple of octaves of keys to add in/remove your phrases (and the keys are physically labelled for this mode). You can use the upper octaves of the keyboard to actually play.
This isn't really MY thing, but could be a fun feature for those inclined – here is a quick demo:
---
Connectivity
For connectivity, there is a 1/8″ headphone port that you could also use with a splitter cable to go to external speakers, audio interface, PA etc. There is a very handy 1/8″ audio in so you can connect an external sound source like an iPad to play along with YouTube, apps etc. There is a USB to device port (Micro B) to connect to a pc/iPad etc to transmit MIDI data, and there is a 1/4″ sustain/custom pedal port.
Having a USB to device port is really handy for connecting to apps like flowkey, Skoove or Garageband, but since the CTS-300 has touch sensitivity this opens up another potential use case for this keyboard – a lightweight and inexpensive MIDI controller with built in sounds and speakers. Alot of MIDI controllers can cost the same or even more than this keyboard without any internal sounds or speakers.
The sustain pedal port on the Casio CTS-300 is actually a configurable port – it can function as a normal sustain pedal, a soft pedal, a sostenudo pedal, or as a start/stop trigger for your rhythms. Given that the CTS-300 has an easily accessible panel sustain toggle switch, I could see the benefit (especially for performances) of getting by with using the panel sustain in order to take advantage of pedal access for starting and stopping your rhythms.
---
Casiotone CTS-300: The Other Features
"My Setup": This allows you to basically save one "registration" for easy recall. You can choose your voice, rhythm pattern, tempo, accompaniment on or off, reverb settings etc – get everything set up the way you want it to and then save that for a quick recall. Given how many configurable options there are on the CTS-300 (400 voices and 77 rhythms!!!) it is a shame Casio didn't include even a limited number of registrations, but I guess 1 is better than none.
Pitch Bend Wheel: Not something I would use alot, but it is there for those inclined to bend some notes up or down (would be handy if you use the acoustic instrument voices a lot; guitars etc). You can also configure the pitch bend range if you want to.
Transpose/Tuning: You can transpose the keyboard up or down 12 steps, and you can also fine tune the keyboard if you like. Even though there is one voice ("Octave Piano") that moves everything down an octave, I found I tend to transpose the keyboard down a full 12 steps alot of the time because I tend to play alot of low end rhythms when I play (an octave shift option would be helpful on this keyboard – many 61 key keyboards have that).
Metronome: You can configure the metronome not only for tempo (you can do this by manually entering the BPM or you can also tap a tempo to set it), but you can also edit what beat the main "chime" is on (the default is 4, you can change that to 3 for 3/4, 2 for 2/4 etc).
Speakers: The speakers are definitely not the greatest out there, but sound decent enough for only 5 watts. If you were to try and use the CTS-300 for busking or any actual performance usage, you will need some external amplification. Here is a quick video capturing the main piano sound on a basic lapel microphone out of the keyboard speakers, followed by out of a set of basic studio monitors (and yes the reverb is turned up a bit):
Chordana Play: You can connect the CTS-300 to the free Casio Chordana Play app on your device, which has the ability to "teach" you to play songs using the "falling note" Synthesia style interface, which some people really like, but I am definitely not a fan of learning songs this way. It's a great tool for a piano instructor to demonstrate something to you, but beyond that, to me it is a hand coordination video game and isn't really teaching you much of value, it's just helping you memorize how to play a song. That being said, if your goal is "fun" as opposed to learning how to play, then that's great and enjoy. There are a bunch of built in songs you can play along with and you it allows you to import MIDI files for other songs into the same interface which is cool. I have to admit though; I was a bit let down because I was hoping it would also include some remote keyboard control functionality once it was connected. Any of the other pianos or keyboards that I have used that have compatible apps always include some level of keyboard control, and given how many voices, rhythms and settings are available, an app making this easier would REALLY add a lot of value to the CTS-300. I'm not going to bother demonstrating Chordana Play here; there are tons of in-depth demos out there, and since it doesn't have any specific functionality with the CTS-300.
If you are looking for an app to get started on learning piano, I would highly recommend checking out flowkey (there is a free version with limited functionality you can check out by following my affiliate link):
---
The Other Choices
I'm about to start listing a variety of other choices, but I should mention right out of the gate, that there really isn't a lot . . . . there is only ONE option in my list that is actually in the same price range as the Casio CTS-300, and that keyboard is missing some vital (in my opinion) features. So with that in mind, the Casio CTS-300 really is a massive value for the money, and to improve on it you will need to spend at least $70USD more to see any improvement.
Before talking about any competitors, I should quickly go over the other models in the Casio CTS line; to be honest, the only other model in this line I would consider is the LK-S250, especially since the price differences between all the models is really minimal anyways.
Casio CTS Line
Casio CTS-100: this has fewer voices and rhythms, no USB port, smaller speakers and no touch sensitivity – I would not bother with
Casio CTS-200: basically the same as the CTS-300, but without touch sensitivity, and only $20 or cheaper, so I would not recommend this either (unless colour choice is important to you – this one comes in black, red or white 🙂
Casio LK-S250: the same as the CTS-300, but has lighted keys (for use with built in songs or the Chordana Play app) and has a 1/4″ dynamic mic input (with a gain control!); this one usually sells for about $20 more than the CTS-300. The lighted keys aren't something I would be too interested in, but the mic input (especially since it has a gain control) would be a very useful addition if you intended on performing with this instrument (one less input needed on whatever external amplification you're using)
Other Arranger Options
Yamaha PSR-E273
The Yamaha PSR-E273 is the only other keyboard in the same price range (that I feel is of a comparable quality) and also happens to also be an entry level arranger. This keyboard usually sells for exactly the same price as the CTS-300, and has some great sounds & a lot of similar features but is lacking two HUGE features – the keyboard is not touch sensitive, and there is no USB/MIDI port. In my opinion those are both pretty big holes in the feature set, so I would not recommend this keyboard. Even if you were ok not having touch sensitivity on your keyboard, not having the ability to connect to devices and take advantage of all the apps out there nowadays just doesn't make any sense to me.
Yamaha PSR-E373
This recently released keyboard (upgrade to the PSR-E363) is about $70USD more expensive than the Casio CTS-300 (which isn't much when comparing a $900 digital piano to a $970 one) but when you're adding 30% to the price of a CTS-300 it is a bit more significant). For that extra few dollars though, this keyboard really does outshine the Casio in almost every aspect: the sounds are a higher quality (in particular the main piano sample which was significantly upgraded in this model from its predecessor), it adds layering, articulated voices (harmonics on guitars etc) the speakers are a little better and more powerful, and this keyboard has an audio interface built into the USB/MIDI port (allows you to record high quality digital audio without an external audio interface box – this is a rare feature in more expensive keyboards and digital pianos, and virtually unheard of in this price range – you can connect this directly to your phone and record a video with direct digital sound).
It is however a couple of pounds heavier, an inch longer, 4 inches wider and almost 2 inches thicker than the CTS-300; and with the built in handle on the Casio, the Casio is still insanely portable. So I guess the decision there might come down to: are you looking at this purely for fun and portability, or are you willing to pay a few extra dollars and sacrifice a bit of the portability for some added quality and features.
Other Non-Arranger Options
Yamaha Piagerro NP-12
I previously reviewed a "piano-focused keyboard" from Yamaha called the Yamaha Piaggero NP-32. This keyboard has a 61 key version, the NP-12 that has a synth action similar to the CTS-300, only 10 sounds, but the sounds are probably a bit higher quality than the Casio (in particular the main piano sound), and it does offer layering, and a single track recording function, and also has a compatible app to help control settings. The NP-12 is however, about 60USD$ more than the Casio, but since the PSR-E373 is about the same as the NP-12 with way more features, I would recommend either sticking with the Casio or if you want to spend the extra get the PSR-E373.
Alesis Recital 61
The Alesis Recital 61 is an interesting option, especially if you're not needing arranger functionality. I recently reviewed the 88 key version of the Alesis Recital which is an entry level digital piano that has semi-weighted keys. They're still not the same as playing a weighted keyboard, but it is alot closer than a synth action keyboard is. And while the 88 key Recital is quite a bit more expensive than the Casio, the 61 key version is only about $50USD more. And the 61 key Recital has 10 voices (the 88 key only has 5), also runs on batteries, has actual L/R line out ports (so you don't have to use the headphone jack to connect to external amps or PAs, and has 20 watt speakers, compared to 5 on the Casio CTS-300. So for busking or performing, you might be able to get away with just the onboard speakers now and then (although you will still sound much better out of an external amp). i think the big thing here is that the keybed is semi-weighted so it is a portable option that won't be as big of an adjustment from a weighted key piano.
---
Casiotone CTS-300: The Verdict
The Casio CTS-300 really is a massive value; for approximately $150USD, you are getting a ridiculously portable keyboard (small size, low weight, battery compatible and even has a handle) with decent tones, rhythms & accompaniment, USB connectivity (MIDI compatible), an audio in port, full sized textured keys and a decent synth action. The only things I really wish Casio had included (which would make this keyboard an even easier choice) would be the ability to layer sounds, and to save some registrations. If you are looking for portability, fun and decent sounds for a crazy low price, you cannot go wrong with this keyboard.
What about busking / performing? Technically you can busk with a kazoo if you're entertaining and put on a good show, so in that regard, sure why not? That being said, you will probably need some external amplification because these speakers are simply not powerful enough, you will be limited to the built in layered sound options, and you will face the challenge of not having a quick and easy way to switch sounds & rhythms and modify their settings because you have only one registration available, and there is no quick way to choose these. If you were to try busking with this keyboard (or with the LK-S250 to take advantage of the mic port), you would probably want to stick to 2 or 3 voices and 2 or 3 rhythm & style patterns that are close to each other in the menus to make navigation easier.
If you are considering this keyboard as a first instrument for a young one to test their potential interest in music before spending a bunch of money on something fancier, it should be a great option. However, if the intention is to move into formal piano lessons, it is REALLY important to remember that you should either be getting them something now that has fully weighted keys, or you should be fully expecting to have to upgrade to something with fully weighted keys once the piano journey officially begins. The CTS-300 keys are fully sized, but synth action non weighted keys will NOT be appropriate for someone to practice actual piano on. I have reviewed some really good entry level weighted key options as well that aren't crazy expensive if you want to check out the reviews on the Alesis Recital Pro and the iNovus i88.
So with all that in mind, I would definitely recommend the Casio CTS-300 if it fits in with your needs and budget. If you would like to check current prices for the Casio CTS-300 or any of the other keyboards I mentioned here, please click my appropriate affiliate link below to check that out. I've also included a link to a good generic sustain pedal that has a polarity switch.
Thanks so much, and happy piano playing! (and piano shopping 😉 )
---
I have included links below to Amazon so that you can check current pricing – please note that as an Amazon Associate I earn from qualifying purchases
Casiotone CTS-300: Casio Casiotone, 61-Key Portable Keyboard with USB (CT-S300)
Casiotone LK-S250: Casio, 61-Key Portable Keyboard with USB (LK-S250)
Yamaha PSR-E373: Yamaha PSRE373 61-Key Touch Sensitive Portable Keyboard (Power Adapter Sold Separately)
Casio CTX-700: Casio CT-X700 61-Key Portable Keyboard
Alesis Recital 61: Alesis Recital 61 – 61-Key Digital Piano / Electric Keyboard with Built-In Speakers, Semi Weighted Keys, Power Supply, and 10 Premium Voices
Inovus i88: Inovus i88 Digital Piano Keyboard – 88 Weighted Keys, Hammer Action Keyboard, Wireless Connectivity, 200 Sounds and Inovus iLearn Interactive Learning Features, Piano Academy App Premium Subscription
Alesis Recital Pro: Alesis Recital Pro – Digital Electric Piano / Keyboard with 88 Weighted Hammer Action Keys, 12 Premium Voices and Built in Speakers

---
If you have any questions about my experience with the Casiotone CTS-300, please feel free to contact me!