Hi there! This is my review of the Yamaha Piaggero NP-32 digital piano / "piano focused keyboard". I am very excited to review this piano; it's from a fantastic manufacturer, has some great and very unique features, and is priced well below many entry level digital pianos. I was so curious about this keyboard that I decided to rent one for a week so that I could really get to know it before sharing my thoughts with you.
---
Yamaha Piaggero NP-32 – The Summary
The Keys
76 "Graded Soft Touch" keys with 4 levels of touch sensitivity
The Voices
10 voices, accessible with 5 easy buttons, or from the Digital Piano Controller app, 64 notes of polyphony
The Effects
4 types of reverb with adjustable depth
Connectivity
Headphone (1/4″), MIDI usb out, sustain pedal input (1/4″)
The Rest
Only weighs 5.7 kg (12 lbs), and overall dimensions are much smaller than most digital pianos, so it is VERY portable; and the added advantage of being light is you can use it with a much more basic stand. I tried my Alesis Recital Pro on a standard x-brace stand and it was way too heavy; this Yamaha is fine.
2 x 6W speakers for a total of 12 watts
Metronome
Single track recording
Transpose capability
Tuning capability
Layer mode
Extremely nice music holder (paper doesn't fall through, stable enough for a tablet / iPad
via Digital Piano Controller App:

graphical interface for easily controlling all piano functions controllable by piano buttons
ability to save customized settings for quick recall
ability to record and store multiple songs
---
Yamaha Piaggero NP-32 – The Details
The Keys
The keys on this piano are very unique – Yamaha calls them "Graded Soft Touch" and describes them as "amazingly natural and expressive". This is a pretty accurate way to describe them. No, they are NOT weighted, but they ARE graded; so keys at the left side of the keyboard are harder to press than the keys on the right. This is an awesome feature, but is made even better by Yamaha's soft touch keys. It is hard to describe, but if you have ever played a cheaper basic keyboard, the keys will feel cheap, bouncy, springy, "clacky" (I think I invented that word but I stand by it). The keys on the Piaggero feel noticeably smoother, less "bouncy" and while they are not weighted, feel very natural. After getting used to playing weighted keys on my Alesis Recital Pro, I found playing the Piaggero to be much less of an adjustment than playing most other unweighted keyboards.
There are 4 levels of touch sensitivity (actually there are 3 levels and an option to disable touch sensitivity); this means that the harder you strike a key the louder it is, and you have 3 levels of that to choose from. I tried all the settings, and was happy leaving it at the default medium setting, although the harder setting was nice as well, given that I am used to weighted keys on my Alesis Recital Pro.
---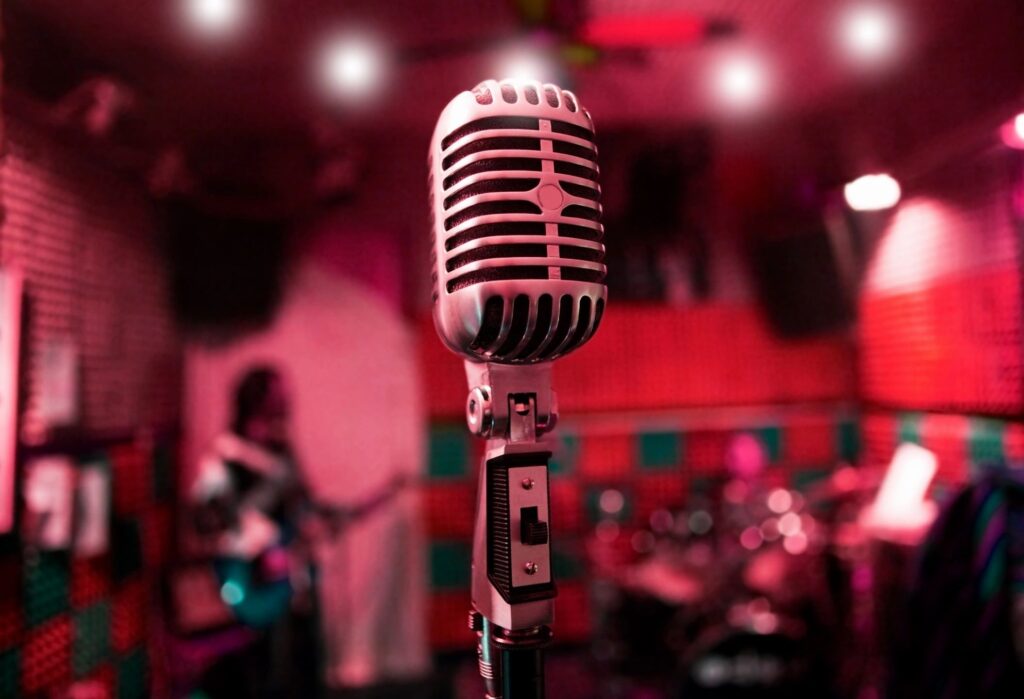 The Voices
There are 10 voices, easily accessible from 5 buttons (on a lot of more expensive pianos, you have to memorize or look up how to choose a voice by pressing piano keys). You can also access these using the Digital Piano Controller app (more on that later). Here is a quick sample of each voice (NOTE: each voice has a default recommended reverb associated with it).
Quick sample of voices on the Yamaha Piaggero NP-32
I was very impressed with the voices on the Piaggero; so much so that I was curious to compare them to the voices on my Alesis Recital Pro digital piano (a more expensive piano given the features, but how do the voices compare from a less expensive Yamaha?). I play the same 4 song snippets on each piano in the video below – try to guess which is which:
---
The Effects
There are 4 preset reverb choices available on the Piaggero. They all improve the sound of the piano, I'm not sure I notice too much of a difference between them, but still nice to have. The "stage" version sounds the fullest to me. Given that each voice already has a reverb chosen for it and that they all improve the voices equally well, I didn't bother recording these.
---
Connectivity
There is a USB MIDI port, a headphone jack (note that it is 1/4″ so if your headphones are 1/8″ you will need an adapter), and a 1/4″ generic sustain pedal port. Note that there is no sustain pedal included with the Piaggero.
---
The Other Features
Metronome: You can configure the metronome not only for tempo, but you can also edit what beat the main "chime" is on (the default is 4, you can change that to 3 for 3/4, 2 for 2/4 etc).
Single Track Recording: You can record one single track for simple playback; this is only intended for playback, not for exporting a sound file or MIDI data. NOTE: With the Digital Piano Controller app and an iOS device, you can record as many songs as your device will hold (your piano will only store the most recent one you recorded if the device is not connected)
Transposing: You can easily transpose keys up or down – super handy feature, especially for beginners (like me 🙂 ). Note that with the Digital Piano Controller app you can also fine tune the piano (this would be of use if you got to your band practice, and your guitar and bass player were already tuned to each other, but were a little off your tuning – you could use this to tune your piano to them instead of having them retune to you).
Layer Mode: This allows you to specify one voice as the "main" voice over another "secondary" voice. I often use this feature on my piano to layer the piano voice over the strings for slow ballads – the strings fill in the background quite nicely (there is a sample of this in the effects video above). You can also adjust the volumes of each of the split voices to make one or the other louder or softer.
Octave Shift: This is an interesting add-on feature for a keyboard with less than 88 keys – if you have a song that reaches below your keyboard's low end (or above the high end), you can shift your keyboard up or down an octave to allow you to play that song. This helps alleviate the limitation of only 76 keys.
---
Digital Piano Controller App
This app is (at the time of writing this) only available on iOS devices (iPads, iPhones). If you have an Apple device, this app is a fantastic add-on for this keyboard. It provides 2 main functions:
Makes the control of piano settings far easier, using and easy to follow graphical user interface

While you can control all of the piano's functionality without the app, you will need to keep the user manual handy; many of the functions require holding down one key and pressing another, and many of these are not labelled on the keys
Because there is no display on the piano, it isn't easy to tell by looking at the piano what your current settings are (which voice you've chosen, is it layered, do you have reverb on or off etc)

It adds some additional functionality:

Allows you to record more than 1 song (the most recent song recorded will be the only one available on the piano if the device is not connected)
Allows you to save piano settings for quick and easy recall (for example if you have voice 1 layered over voice 2 with reverb setting 3)
---
The Other Choices
Yamaha Piaggero NP-12
This is a 61 key version of the NP-32 called the NP-12 that is quite a bit less expensive than the NP-32. However, I would not recommend this for someone looking for a keyboard with a "focus on piano", because it is missing some features that I feel are important for that:
only 61 keys; while this isn't the end of the world, especially if you are a beginner and if you are interested in modern music as opposed to classical, it can still be frustrating at times
this keyboard does NOT have Yamaha's "graded soft touch" keys, and it is that feature (in my opinion) that elevates the NP-32 into the realm of entry level digital pianos
the NP-32 speakers are one of the weak aspects of that piano at only 12 watts; the NP-12 speakers have a whopping total of 5 watts, which is extremely low
if you are just looking for a cheap KEYBOARD with great quality sounds, and plan to only use headphones and(or) external speakers then this might be an interesting option for you
---
Alesis Recital
The Alesis Recital is a more basic version of my first digital piano, the Alesis Recital Pro. It is priced similarly to the Yamaha Piaggero NP-32, possibly a bit less. A basic comparison to the Yamaha Piaggero:
88 semi-weighted keys that are not graded; you could argue either product has the upper hand here since one is graded (which is "sort of" semi-weighted) and the other is semi-weighted and has all 88 keys
5 sounds as opposed to 10 on the Yamaha. It's a matter of opinion here as well, but I think the Yamaha voices are higher quality; Yamaha is very well known for their sampling quality (in the review above I noted that the Yamaha voices may even be preferable to those on the Alesis Recital Pro) – the piano voices on the Yamaha are sampled from one of Yamaha's high end concert grand acoustic pianos
Chorus effect as well as reverb
In addition to a layer function, there is also a split function (so the left side of the keyboard can play one sound while the right side plays another)
20 watt speakers as opposed to 12 (this is a significant upgrade)
A bit larger (mostly from the 88 keys and larger speakers), and weighs 7.1 kg as opposed to the Yamaha at 5.7 (so while not quite as easy to move around as the Yamaha, still pretty portable)
Line out ports in addition to just the headphone port (a better option for connecting to an amp, PA system or speakers)
128 notes of polyphony instead of 64
If you have an iOS device, then the Digital Piano Controller app suddenly gives the Yamaha a couple advantages, like the ability to record multiple songs and memorize customized settings (the Recital has no app available)
Yamaha is also arguably a much more known brand, and this will likely give the Yamaha a higher resale value down the road should you choose to upgrade
---
Yamaha Piaggero NP-32 – The Verdict
Overall, I think the Yamaha Piaggero NP-32 is a great entry level "piano focused keyboard". Given the high quality sounds from Yamaha and the unique graded soft touch keyboard, in my opinion I think this can be referred to as an entry level "digital piano". As far as comparing the Piaggero to the Recital, they are both REALLY good options for a beginner piano, each with their own pros and cons. As far as the Yamaha goes:
76 full size, graded soft touch keys (way nicer than normal, basic "cheap" feeling keyboard key feel)
Great quality Yamaha voices
Super portable, minimal space requirements, nice and light
USB MIDI out (can connect to GarageBand and other apps)
Headphone jack
Strong brand with premium resale value
A GREAT app offering additional functionality (if you have iOS devices)
Features I wish it had but can live without given the price:
While 76 keys are probably adequate for most beginners, 88 would be nice (or even a slightly higher priced version with 88 as an option)
Audio in – since I'm a beginner, having the ability to easily hear lessons, apps, or YouTube songs through the piano speakers or headphones would be nice
Bigger speakers
Line out ports to connect to an amp, PA system etc; you can still do this with a headphone jack, but the line outs are a bit better
So with all that in mind, I would HIGHLY recommend the Yamaha Piaggero NP-32 as a starter digital piano if it fits in with your needs and budget, and if the lack of weighted keys and 88 keys is not a deal breaker for you. If you would like to check current prices for the Yamaha Piaggero NP-32 or NP-12, or the Alesis Recital or the Alesis Recital Pro, please click my appropriate affiliate link below to check these products out.
Thanks so much, and happy piano playing! (and piano shopping 😉 )
---
Check Prices On Amazon
I have included links below to Amazon so that you can check current pricing – please note that as an Amazon Associate I earn from qualifying purchases
If you have any questions about my experience with the Yamaha Piaggero NP-32 please feel free to contact me!