This is my review on the Roland GO:Piano 61 portable keyboard. Roland also makes an 88 key version of this piano, although they do have quite a few differences, so be aware that this review is specific to the 61 key version. I've been looking into portable options for piano players to have something to easily take to a friends house, or the park or to a low key band practice or even for small casual performances like busking; I've been wanting to review this one for a while, and my local music store finally got one in their rental pool so I rented it for a week to do this review.
---
Roland GO:Piano 61 Review – The Summary
The Keys
61 ACTUAL full sized (165mm octave width) box-shaped synth action keys with 4 levels of touch sensitivity (3 levels + fixed), simulated ivory/matte keytops
The Voices
40 voices (including 10 pianos, 7 electric pianos, 7 organs and 24 "other" (including a drum kits and some SFX), 128 notes of polyphony
The Effects
Adjustable reverb, non-adjustable chorus, and non-adjustable damper resonance (for piano voices only)
Connectivity
Headphone (1/8″), Audio in (1/8″), MIDI USB (micro-B) out, 1/4″ pedal input (no pedal included), BlueTooth audio in, BlueTooth MIDI out
---
The Rest
basic backlit menu screen
simple 1 track song recording, multiple songs can be saved
Metronome
Transpose up or down steps + an octave shift
5 watts speaker power (2.5 per side)
Can enable speakers while headphone/audio out is in use
Battery option (6 x AA), only 8.5 pounds
Compatible with Roland Piano Partner 2 app
---
Roland GO:Piano 61 Review – The Details
User Interface
The user interface on the Roland GO:Piano uses smooth touch buttons and (thankfully) includes a basic menu screen. It's a pretty simple interface once you get familiar with it. I'm not a huge fan of the smooth buttons; I prefer a more tactile interface, but you do get audible beeps (if you want) when you make selections so you do get some feedback indicating you've hit the button, and I did get used to them pretty quickly. You can click the image below to zoom in.
There is a volume control on the left, then a button to access the settings menu, built in songs, as well as recording and playback of your own play (single track only, but you can store more than 1 song). 2 of my FAVORITE buttons are the octave shift up and down buttons – this is SUPER handy on a 61 key keyboard, because it's something I do ALL the time, so having to deep dive into a menu to do that is super annoying. The right side of the menu basically has +/- keys for navigating menu options, a handy "home" button to return the menu to home and then voice category navigation buttons (you choose the category, then use +/- to make your selections and the voice category and voice chosen is displayed on the menu.
Here is a quick video on the user interface:
The Keys
The Roland GO:Piano 61 has 61 full size "box style" (shaped like piano keys) synth action keys with 4 layers of touch sensitivity (3 layers and fixed). The keys have a simulated ivory / matte texture on them, which I do prefer over shiny smooth keytops. There is also a felt dust filter behind the keys (common on more expensive digital pianos, but rarely seen on less expensive keyboards); this is a very nice touch since it limits dust getting into the keybed. One feature of the keys on the GO:Piano that i LOVE is that they are TRUE full sized keys – this means that they have an octave width of 165 mm (same almost all pianos) instead of 160mm which is VERY common on most synth action keyboards, including my Casiotone CTS-1.
I actually find that adjusting from 165mm to 160mm is just as much of an adjustment as going from fully weighted to non weighted keys.
I have to admit I found the keys on the GO:Piano challenging to get used to; I'm not quite sure why, but it took me some time to get used to controlling my dynamics. Could definitely just be me (I am still really just a beginner); I did find that the key travel seemed very shallow compared to other keyboards, so the dynamics were VERY sensitive, in particular to lighter keypresses. I actually found that switching the touch sensitivity to light helped me with this.
The keys are not weighted, but probably offer a bit more resistance than most synth action keyboards do, and once I got used to controlling my dynamics, it was a "piano'ish" playing experience (but the keys are by no means "weighted" in any way; the keys on the Casiotone CTS-1 are definitely "closer" to a semi-weighted feel than the keys on the GO:Piano).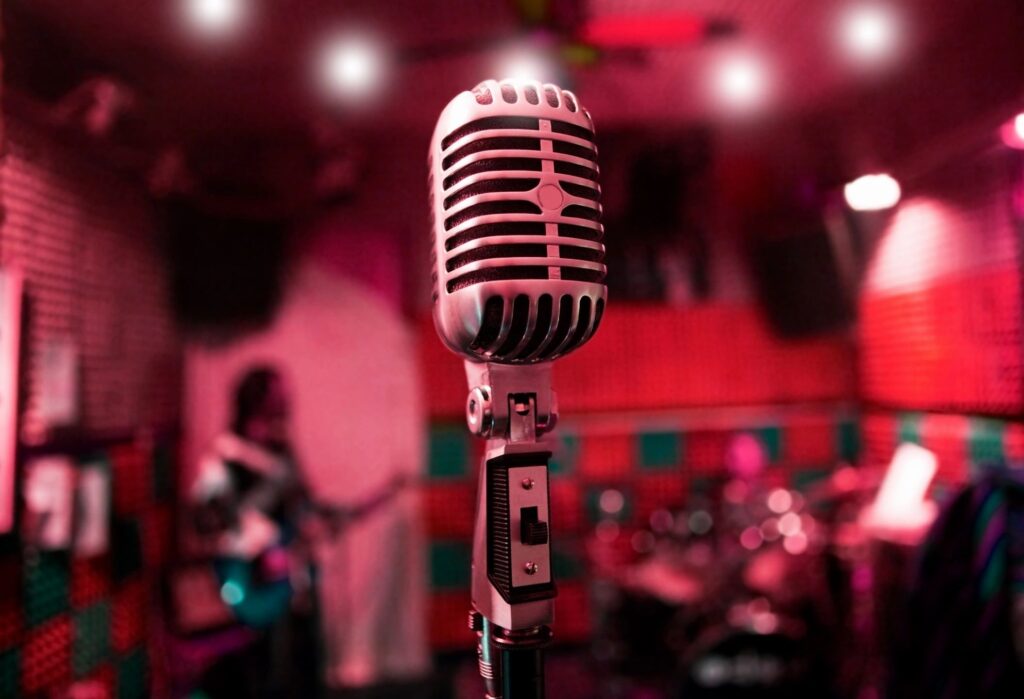 The Voices
There are 40 voices on the Roland GO:Piano 61. Included in those are 10 piano tones, 7 electric piano tones, 7 organ tones and then 16 "other" tones (which includes a drum kit, 1 sound effects set and some others). Most of the pianos and the electric pianos are definitely the highlight for me, there are some great quality voices in there. There are some very full sounding pianos with a strong low end (and some piano voices have damper resonance built in), and the electric pianos include some great samples, that include pretty good velocity triggered changes. You cannot layer or split the voices on this keyboard which is a shame, but included in the piano section is a decent piano and strings voice, as well as a very impressive piano and pad voice.
Here is a video demonstrating some of the main voices on the Roland GO:Piano 61:
---
The Effects
Some of the voices on the Roland GO:Piano 61 have a chorus effect built in, but you cannot modify that. And some of the piano voices also have damper resonance built in (again, you cannot control that). But you do have control over reverb levels (there are 10 levels available); the piano defaults to 4, and it will remember your current setting when you turn it off.
Here is a quick video showing the reverb level differences on the main piano voice:
---
Connectivity
For connectivity, there is a 1/4″ port for a sustain pedal (pedal is not included), a 1/8″ headphone port that you could also use with a splitter cable to go to external speakers, or an audio interface, PA etc. There is a USB to device port (Micro-B) so you can connect the GO:Piano to a pc or tablet to transfer MIDI data and use MIDI compatible apps like GarageBand, flowkey, Roland Piano Partner 2, etc. There is a handy 1/8″ audio in so you can connect an external sound source like an iPad to stream audio from (so you can play along with YouTube, music files etc).
One HUGE feature of this keyboard that is very rare in this price range is the ability to enable the speakers while the headphone/audio out is connected – this is an AWESOME feature if you plan to use this for any kind of performance (small cafe, busking etc). You will definitely need an external amp of some sort, but being able to also enable the speakers at the same time gives you a basic monitor to hear yourself more easily (assuming your PA/speaker is pointed to your audience away from you).
Bluetooth Audio & MIDI:
The GO:Piano also has BlueTooth audio and MIDI available which can be handy if you're not an old fashioned "I like cables" guy like I am 😉 BlueTooth audio allows you to stream audio in to the keyboard without needing to connect to the audio input port with a cable, so you can play along with videos or music, or listen to instructional videos etc through your headphones or speakers at the same time as the piano (there is no audio streaming OUT from the keyboard however).
BlueTooth MIDI (which is a separate BlueTooth connection) allows you to use MIDI apps on devices without needing to connect with a cable using the USB/MIDI port; only problem here is there can be significant latency when you do this wirelessly (hence my preference is always to use cables). I tried recording MIDI in GarageBand using the BlueTooth connection and the latency makes it unusable.
---
Roland GO:Piano 61: The Other Features
Portability: One of the benefits of buying a keyboard without fully or semi weighted keys is portability. The Roland GO:Piano 61 is very portable. It is not only very light (only 8.5 pounds – most digital pianos such as my Casio PXS-1100 weigh 25-30 pounds) but it has a very small profile, partially due to the keys going almost to the edges (34.5″ x 10.7″ x 3.20″ – the Yamaha PSR E373 is 3 inches longer, an inch thicker and FOUR inches deeper!), and it can run on AA batteries. It is a bit bigger overall than my Casiotone CTS-1 but not by much (and the CTS-1 is about as small as it gets). And the ability to enable the speakers at the same time as using the audio out for an external amp really adds to the usability for performing.
"Standard" Features: The GO:Piano also has many standard features you see in almost all keyboards nowadays, such as a metronome, and the ability to transpose keys; a feature I REALLY like (I use it all the time on 61 key keyboards) is the ability to octave shift easily – the GO:Piano has dedicated octave shift buttons so this is super quick and easy.
Single Song Recorder: The Roland GO:Piano 61 has a basic single track song recorder (MIDI) that is pretty easy to access, and it can store more than one song and save that on the keyboard. You cannot overdub, or edit in any way so it's really just a handy method to quickly capture an idea for that new hit song you're writing. For actual song recording, you will want to connect to a device with recording software such as GarageBand on an iPad, either using the micro-USB port to transmit MIDI data, or the headphone port with a splitter cable to an audio interface, and then in turn to your recording device to transmit audio data.
Speakers: The speakers on the Roland GO:Piano 61 are 5 watts total (2.5 per side) so they are definitely intended for practice or playing in a small room. While they are the same watts as the speakers on the Casiotone CTS-1 and the Yamaha PSR-E373, in my opinion these speakers are the least quality out of those 3 keyboards. They are decent and totally fine for practicing, and having the ability to enable them while the audio out/headphone port is in use is a fantastic feature, but you will definitely need external amplification to play for anyone other than yourself while practicing.
Here is a quick video of how the speakers sound as being picked up by my lapel microphone:
Roland Piano Partner 2
The Roland GO:Piano 61 is compatible with Roland's free app Piano Partner 2. I have some experience with this app from when I had my Roland FP-30 piano which also used the app; so I am pasting in my details on the app from my FP-30 review here:
Songs & Digiscore Light: In these sections you can choose from the included song list, and play along with the score – you can choose to mute the right and (or) the left hands if you like.
Rhythms: In the rhythms section you have access to the 21 rhythms (each with 2 variations so you really have 42). You can choose to play with drums only or to include accompaniment. You can also select synchro start, auto-fills, set the tempo, etc. (The rhythms section above already described all of this so I won't duplicate that here).
NOTE: On the Roland GO:Piano 61, for some reason the rhythms are WAY too loud relative to the piano volume, to the point where they distort and are barely usable. I could not find a way to adjust the rhythm volume up or down without also adjusting the piano volume at the same time; I looked online for solutions to this and could not find any – so if this isn't fixable, then the rhythms are sadly not really that usable!
Flash Cards: This is where you can test your sight reading and ear training. The app will either have you listen to a note and guess what note to play, or display a note and have you play it. It will keep score for you, and allows you to choose skill levels.
Remote Controller: This section of Piano Partner 2 allows you to select your tones from the app so it is a bit easier, but given that there is a menu screen on the GO:Piano this isn't really as big a benefit as it is on pianos like the FP-30 which have no screen or visible indication of your voices.
Recorder: In the recorder section, you can record your play (this will be a MIDI recording; you cannot record audio with the GO:Piano). You can play back your recordings, choose to copy them to a USB flash drive, etc.
Diary: The diary allows you to track your sessions on the piano – you can report on how often you play, what keys you tend to play, do you hit them too hard etc. I didn't spend too much time in this section but it looked kind of interesting.
While there are some cool things in this app, to be honest if you are looking for an app or a course to get started on learning piano, I would highly recommend checking out either the flowkey app (there is a free version with limited functionality you can check out by following my affiliate link below), or one of the online courses I took and had tons of success with: Pianoforall, Piano in 21 Days or The Piano Man Approach.
---
Roland GO:Piano 61: The Verdict & The Competition
The Roland GO:Piano 61 has some really good things going for it:
good quality piano & electric piano sounds
true full sized touch sensitive keys
menu screen, easily accessible octave shift
ability to enable speakers while using the line out for an external amp
super light and portable
What about busking / performing? As I've said in prior reviews, you can busk with a kazoo if you're entertaining and put on a good show, so in that regard, sure why not? That being said, you will DEFINITELY need some external amplification because the speakers on the GO:Piano are only 5 watts and don't have the greatest sound out there (but you do have the advantage of being able to enable these speakers while using external amplification). The user interface with a menu screen is easy to use, and includes the convenient octave switch buttons And having an audio in (either with a cable or BlueTooth) will make it easy for you to stream backing tracks to play along with.
BUT . . . there is one problem with the Roland GO:Piano 61 – I think it is priced too high for what you are getting. Don't get me wrong, I do like this keyboard as a portable option for a piano player, but it has been around for a few years, and just like Yamaha's "piano focused keyboard" line called Piagerro it sells for about $350USD new, which puts it at a bit of an awkward price point. I just feel there are better options out there for less money, and also better options out there for just a bit MORE money. I have links to reviews on these below, as well as affiliate links (I earn a small amount from qualifying purchases) to Amazon if you want to check current prices.
Cheaper Options:
Casiotone CTS-1 ($220USD): I own (and REALLY like) this keyboard; it has amazing sounds, is super portable, and the key action has almost a semi-weighted feel.
Yamaha PSR-E373 ($200USD): This is actually an arranger keyboard; not quite as portable as the CTS-1 or the GO:Piano, but still pretty portable and has some amazing sounds and a FANTASTIC main piano sound, not to mention an audio interface built into the USB port.
Alesis Recital 61 ($220USD): I reviewed the 88 key version of the Recital here; the 61 key version is basically the same – the sounds are not as good as the GO:Piano, but are totally usable – but with the Recital you are getting semi-weighted keys, L/R line out ports and 20 watt speakers.
Slightly More Expensive Options:
Alesis Recital Pro ($380USD): The Recital Pro is a fully weighted digital piano with hammer action keys that sells for not much more than the GO:Piano. This was my first digital piano, I owned it for about a year (review here). It's heavier, so not as portable but you are getting fully weighted keys – that is a big upgrade if you don't need the portability.
The Final Verdict:
So with all that in mind, I do like the Roland GO:Piano 61 as a portable keyboard option for piano players, but I would only recommend buying one if you can find a used one or one on sale, since I don't feel it is priced competitively anymore. If you cannot find a used or discounted model, then I would recommend looking into the other options I noted, in particular the Casiotone CTS-1 which I feel is a fantastic value.
Thanks so much, and happy piano playing! (and piano shopping 😉 )
If you want to check out the video version of this review on my YouTube channel – here it is:
---
If you have any questions about my experience with the Roland GO:Piano 61 please feel free to contact me!