This is my review on on a kind of piano I've always wanted, but I never thought I'd own – an actual stage piano – my new Yamaha CK61. This keyboard has a TON of features that are going to take me a while to learn, so in this review I've tried to address all the major features, and I've gone into detail on what I think are the most import ones. And as I get more familiar with the CK, I will be making a series of shorter more specific videos. So . . . let's check out my review on the Yamaha CK61; and, since the number of keys and the key action are the only differences between the CK61 and the CK88, this review also applies to the CK88.
So, let's check out the
Yamaha CK61/CK88!
---
Why Did I Think I'd Never Own A Stage Piano?
Well to be honest . . . they're SUPER expensive! The brand NORD is considered by most to be the top of the line and they start at about $3000 USD and go up to almost DOUBLE that from there; even Yamaha's YC & CP series, and Roland's RD series stage keyboards start at around the $1500 USD mark and their top models are far more.
But then a couple of things happened – the first thing is . . . I joined a band (basically a casual and fun blues rock band with . . . some other old guys, but super fun!). So I first started practicing with this band with my Yamaha P-125 piano, but then I switched to my Yamaha PSR-EW425 keyboard to have access to more organ sounds and some rotary speaker options.
Then I heard about these newly released Yamaha CK61 and CK88 stage keyboards that are selling for FAR less than Yamaha's YC and CP series, so I spent a couple of my lunch hours testing them both out at my local music store, and then settled on the 61 key CK61.
So . . . What's A "Stage" Piano?
Ok, so . . . "What IS a stage piano or stage keyboard?" Well, you would be correct if you assumed (from the name), that a stage piano or keyboard is MEANT to be used in performance situations; but . . . what does that actually mean? Well to sum that up in . . . just one KIND OF long sentence, a "stage" keyboard or piano SHOULD have: extensive connectivity options, a great user interface so you can do all the things your performance requires, quickly and easily, AND you should also be able to glance at your keyboard and immediately see WHAT your current settings ARE; it should have registrations so you can store your custom setups for quick and easy recall, it should offer a level of portability that's appropriate for your intended playing situations, and it should have the voices and other options like key action that meet whatever your personal needs are as a player.
So, while there's absolutely NOTHING keeping you from using ANY instrument in a performance situation if you WANT to, would I consider any of the entry to mid range keyboards or digital pianos I've reviewed in the past to meet the requirements for . . . being a proper stage piano? I would have to say definitely no – but the closest I've reviewed would be the Yamaha P-125 digital piano, the Casio PX-S3000 digital piano or the Yamaha PSR-EW425 keyboard. But even with good connectivity, sounds, portability and good user interfaces, each of those are still lacking in some key areas that a true stage instrument really should have. And something like a Roland FP-30X with a really basic user interface? In my opinion, not even CLOSE to meeting the requirements for being a stage piano.
Yamaha Stage Pianos: CP, YC and now the CK Series
So Yamaha has had 2 lines of stage keyboards, both of which have been super popular and generally well received with performers, the CP series and the YC series. Now I've never reviewed these and I don't know a ton about them, but both of those series start at around $1500USD and go up quite a bit from there. So enter the new CK series from Yamaha with 61 key and 88 versions; the 61 key is around $1000USD, and the 88 key is around $1500USD, so these are CONSIDERABLY more accessible to us beginner to intermediate players.
So what is the difference between the CK61 and the CK88? The differences are: the number of keys, the key action, and of course the dimensions and the weight, with the CK88 weighing in at 28 lbs, and the CK61 weighing in at ONLY TWELVE POUNDS! EVERYTHING else is EXACTLY the same between these 2 models.
The Keys
The CK88 has 88 fully weighted, graded hammer action keys – this piano shares the same GHS dual sensor action (which I love) with the Yamaha P-125 and DGX-670 digital pianos.
The CK61 has a new action from Yamaha called the FSB action which stands for "Future System Basic"; this is apparently a new and improved version of a super popular FS action found on the FX-1 organs that came out in the 80's. While the action isn't technically weighted, it does have kind of a semi weighted feel to it. For a non-weighted synth action, it has a noticeably heavier than normal initial key resistance & an increased key travel which really helps you play piano pieces expressively, and with more control, while still being light and smooth enough to play organ pieces with glissandos much easier than you can on a fully weighted piano.
So as someone who has always preferred fully weighted actions that are on the light side, how do I like this semi weighted FSB action? I LIKE this action a LOT! It really is a great compromise between the fully weighted action on my P-125 piano, and the SUPER light action on my PSR-EW425 keyboard.
I've found (firsthand, in playing with my new band) that while the action on my P-125 is the best option for piano songs, that organ songs were MUCH better with the super light action on my PSR-EW425. After testing out the CK61 in a few band practices I found that this new FSB action is the perfect compromise for me; with a heavier action and more key travel than my PSR-EW425 keyboard, I can play piano pieces FAR more expressively on the CK61 than on the 425, but it's still light and smooth enough for those organ songs and glissandos. And I do have to say that the FSB action feels VERY sturdy and solidly built; it really is a big upgrade over the action on my PSR-EW425.
Now with all that being said, there IS ONE thing about the keybed I would change if I could, and that is the octave width; as I've mentioned on other reviews in the past, many synth action keyboards (including my PSR EW425 and now my CK61) have an octave width of about 160mm which is narrower than the 164-65 octave width you see on most fully weighted digital pianos. So while this isn't PERFECT for me? Once you hear the other features, you'll understand why I was totally OK with compromising on that.
The User Interface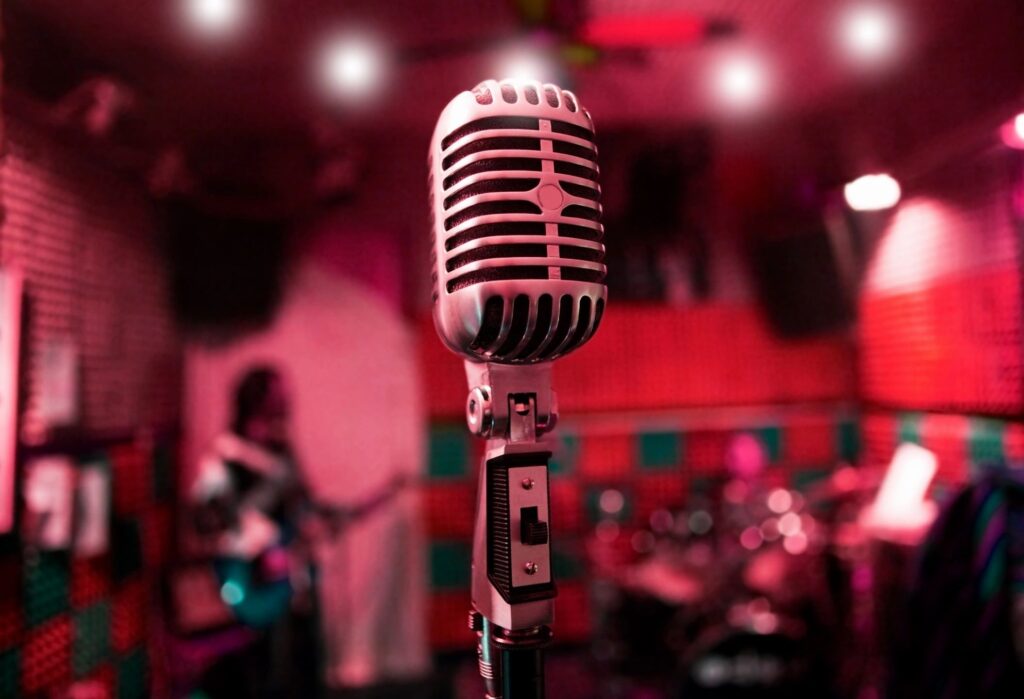 Ok so in reviews, I usually talk about voices before the user interface, but with a stage keyboard the user interface is really important, and this user interface is nothing short of spectacular, so I really want to go over that first. If you've followed my channel over the years, you've probably seen me in my reviews having less and less patience (or tolerance) for pianos or keyboards that make you deep dive through a menu system, or worse yet, have to look up or memorize function key combinations just to change COMMON settings. Well even if I was only going to use this as a home keyboard, and not as a stage piano with my band, the user interface is still a breath of fresh air because every setting you could possibly want is right at your fingertips – this is by far my favorite user interface EVER.
I'd type all of this out, but to be honest this interface really needs to be seen in action, so I've included the user interface portion of my YouTube review here:
Ok so the user interface on the CK61 and CK88? AMAZING!
The Voices
OK so now that I've gotten all my excitement for the user interface out of the way, let's talk about the 363 voices and 128 notes of polyphony on the CK61 and CK88. The CK series use the sample based technologies Advanced Wave Modeling 2 (or AWM2) for the majority of the voices (and this is the same tone generation technology that the Yamaha CP stage pianos use, and they're about twice the price of their CK equivalents); and AWM is used for the organ flutes. These organ voices that use AWM tone generation are actually inherited from the Reface YC series which is Yamaha's mini (but great quality) keyboard that specializes in just organs.
So, how does the AWM2 and AWM tone generation compare to some of the other keyboards I'm familiar with? Well I am DEFINITELY not a technical specialist on different tone generator technology, but I can offer my personal opinion on the main piano voice, the electric pianos and the organs:
Main Piano Sound

my Yamaha PSR-EW425 keyboard has some great sounds on it; and a great main piano sound (for the price); BUT – the main piano on the CK61 is SIGNIFICANTLY better (and it should be, you can buy 2 and half of my 76 key PSR-EW425's for the price of the CK61 😊). This is probably due to a combination of the following: the CK is using AWM2 for tone generation for the piano instead of AWM, the CK has twice the polyphony at 128 vs. 64, and the CK is also using a CFX grand piano sample, as opposed to the PSR's piano sample which is Yamaha's Live! Concert Grand sample inherited from the older Tyros keyboards

So how about comparing the main piano to the CFX grand sample on my DGX 670 piano with 256 notes of polyphony and virtual resonance modeling, or to my P-125's main piano sample from the CF Grand. Well with the DGX-670? That's a different story – to my SOMEWHAT experienced, but . . . still not the greatest ears, I find the CFX grand samples on the CK and DGX are actually pretty close for the most part, but where the DGX starts to outshine the CK is with the Virtual Resonance modeling on the main piano voices that enhances the samples as you vary your playing dynamics; you can really hear the sample change on the DGX but on the CK, the dynamic changes in the sample aren't as detailed, at least not to my ears. But that being said, the piano samples on the CK are still absolutely fantastic, and in my opinion the CK pianos are noticeably better than those on my Yamaha P-125, which uses the older CF Grand sample. And keep in mind, in a live setting with a band? To be honest no one is likely to notice much of a difference between the EW-425, the P-125, the CK61 OR the DGX 670's piano sounds; you really need to be listening to a clean recording through headphones to pick any of those details up, at least in my opinion

Electric Pianos

There are some fantastic electric piano samples on the CK61, and in particular there are a lot of REALLY cool presets included in the built in live sets where Yamaha has done ME the favor of configuring some commonly used EP effects. There are multiple versions of Rhodes pianos and Wurlitzers; and these easily outshine the equivalent voices on the PSR EW425, and I honestly think they're better than or at least equivalent to those on my DGX 670, especially the ones that have been included in the presets.

Organs

Ok this is where the CK really shines; with the AWM organ flute engine inherited from the Reface YC keyboards, the physical drawbars, the organ percussion and effects section, and most notably the onboard rotary speaker controls with rotary on/off and rotary speed? The CK61's organs are absolutely fabulous; and it's nice for a change to actually see organ names . . . kind of "hinted at" a bit more clearly than you usually see on keyboards – the main organs are "H" (most likely a Hammond), "V" most likely a vox and "F" most likely a farfisa organ. So even though the organs ARE great on my other Yamaha's, these ones really are a step above in my opinion, especially from having the the added physical controls. And I have to say this FSB key action on the CK61 really does shine for organ playing.
Ok so enough talking already! Here is a quick demo of some of the main voices on the CK61, and I'll include some of the built in "Live Sets" that came with the CK for you to check out as well.
So at this stage, I've only had this keyboard for a few weeks, and have probably only listened to a fraction of the voices, so I will be making more videos on the voices on the CK61, including some comparisons to my other Yamahas, but so far I have to say – SUPER IMPRESSED!
Connectivity
Ok so on to another big requirement for a stage piano – connectivity! And just like with the user interface, the CK61 knocks this out of the park as well. All the ports are on the back, and something to mention right off the bat that I LOVE – THEY'RE ALL LABELED ON THE TOP OF THE KEYBOARD! This makes it SUPER easy to find connections without having to go behind the keyboard, tilt or flip it etc (I don't why ALL keyboards don't do this). So here's what we've got for connectivity:
¼" headphone port
Proper ¼" LR line outs for connecting to external audio equipment like PAs, amps, mixers or audio interfaces
2 x ¼" assignable foot pedal ports; setting up pedals is kind of a 2 step process, but this is super cool because you configure what you want them to do within your live sets, so you can make it song or set specific

Step one is to tell the keyboard what kind of pedal or pedals you're using; you do this is in the general settings menu

FC3A (Half ON) – this would be for Yamaha's FC3A pedal which IS compatible with half pedaling, AND that you want half pedaling onFC3A (Half OFF) – same sustain pedal, but for whatever reason you want half pedaling disabledFC4A/FC5 – the FC4A is Yamaha's piano style pedal that is NOT compatible with half pedaling and the FC5 is the brick style pedal; both of these are basically just on/off switches, so this setting would probably also be intended for a non Yamaha generic sustain pedal (although my no name pedal works fine as a generic sustain switch either with this choice or either of the FC3's so I'm not sure it matters)FC7 – this is Yamaha's expression pedal (so I'm assuming a generic expression pedal would PROBABLY work fine; I actually have a noname expression pedal on order, so more on that once I get it)The other setting you can set up in the main menu is if you want to use your pedals to navigate up or down through your live sets; given that this disables their use for things like sustain, you'd probably only use this if you are a pure organ or synth player

Now step 2 is set up within your live set menu, and the controllers submenu – this is where you can assign what the mod wheel does, and what either pedal does; now this topic will be a future YouTube video all by itself, because for each pedal and the mod wheel, you can choose from 119 control change numbers! Basically you can control all sorts of effects settings, the rotary speed for organs, or even the drawbars using the pedals! The full list is in the manual in the data list section; things that caught my eye was setting up the mod wheel to control the USB audio in volume, and the left pedal to control the rotary speed for organs, but I'm sure I'll refine that more as I get more used to the CK61

Switch to enable or disable speakers (note that if you have headphones connected, this switch has no effect)
Bluetooth audio in to stream external audio in to the keyboard's headphones, speakers and audio outputs; and I have to say I've been using this as my main audio in for streaming in lessons and backing tracks for practice for a few weeks now, and the BT connection is awesome; it never drops, never seems to need resetting, and is super dependable, much like the BT on my DGX-670; I've found that the BT connections on the Yamahas I've owned to be much more dependable than the Roland or Casio products I've owned
MIDI DIN in and out ports: now these are ports I always thought I would probably never use myself, but they are definitely ports that TONS of performing keyboard players will consider MANDATORY. These ports allow you to connect your keyboard to other keyboards or MIDI sound sources, and use your keyboard to trigger those sounds, OR to use another keyboard to trigger sounds on YOUR keyboard. The use case I could potentially see for me with these ports is if, after having spent a bunch more time with the CK61, if there are any songs where I REALLY wish I had 88 fully weighted keys? I could get a basic 88 key fully weighted MIDI controller and use THAT for just those songs; and for my band, that would also add the VERY cool option of being able to have 2 people play keyboard at the same time; with the CK61, you can assign an external MIDI capable keyboard to control voice A for example, and have Voice B and(or) C controlled by the CK – that's super cool!
USB TO Host port for connecting to a device

Just like with many of Yamaha's other products, this port doesn't just send MIDI data through this port, it has a built in audio interface so it also sends AUDIO data, AND it sends audio data in both directions

This is a MASSIVE feature; it allows you to do a few pretty fantastic things:

You can send all of the CK's audio out through this port to a device to record CD quality direct audio, WITHOUT needing an external audio interface box; so you can send direct audio to an audio track in a DAW app like Garageband, OR you can send direct audio to a camera app on your phone, and easily make a performance video with high quality audio; all with just a USB cable and an appropriate adapter for your device!

And since the audio goes in both directions, you can stream audio IN from an external source, like playing backing tracks from an iPad. But, even cooler than that; let's say you're using an external MIDI sound source, and triggering those sounds using the CK's keyboard; on keyboards WITHOUT a built in audio interface, in order to hear those sounds, you would have to connect that external MIDI sound bank to a PA or amp, OR you would have to route the device's audio BACK into your keyboard's aux in jack which often results in some latency; well with the built in audio interface, that external audio automatically comes BACK to the CK so you can hear it through the CK's headphones, speakers and line outs, WITHOUT any latency

USB Flash drive

You can use a USB flash drive to do a couple of pretty cool things:

You can backup your live sets, and if you want your entire keyboard settings to a flash drive, but the really cool thing is:

You can replay backing tracks from a flash drive, AND YOU CAN STORE THEM WITHIN A LIVE SET! And then you can configure your keys for file related functions; so for example, in my Live Set for my original song Walk With You, I have the backing track file saved IN my live set along with my voices, I have track's volume relative to my voices also saved there, AND I have the right most key on the keyboard set to start and stop the track! This is SUPER cool, because on a lot of keyboards, yes you can have registrations with your voice settings, and yes you can replay a backing track; BUT in most cases, those 2 things aren't tied together – you have to go LOOKING for your backing track even after you've loaded your registration – this is an AWESOME feature!

Ok now on to yet ANOTHER awesome feature; I was super impressed with the mic input that came with my Yamaha PSR-EW425 keyboard, but the CK61 takes this a BIG step further – it has 2 x ¼" A/D input jacks with a gain control and their own effects!

This is HUGE – there are 2 jacks, a L/Mono jack which you would use for a dynamic mic (not a condenser) or a guitar or bass, and if you had another keyboard, synthesizer, or external audio player you could connect stereo audio input sources to the L & R inputs. And once they are connected, you can configure the input volume relative to the keyboard overall volume, and you have a gain knob on the back of the keyboard, AND you have a huge set of effects to choose from including chorus's, flangers, phasers, tremolo, distortion, compressor, EQ, wah, delay, reverbs and moreAnd, once you have these effects and settings all set up for your inputs; you can save those within a Live Set as well!

And keep in mind, that ALL of the CK audio gets sent to the speakers, headphone, line out AND USB out ports – so if you are using the USB to host port to connect to a phone and record a performance video; your vocals or any other input like a guitar will be included in that recording – no external audio interface required!
Speakers
The speakers on both the CK88 and the CK61 are the same; 2x6W 12 cm × 6 cm (downward and backward facing on the CK61; they appear to be downward only facing on the CK88) speakers for a total of 12 watts; and as I mentioned there is a switch on the back to enable or disable them, and you can also select either normal or table settings for speaker EQ; the table setting pushes more low end and is a better choice if you're using your CK on a table as opposed to a stand that is open on the bottom.
For 12 watts, these speakers sound pretty awesome to me; they are plenty loud and clear enough for practice and home use, you could probably get away with playing a small reasonably quiet venue like a café with just these speakers, but for performing, you will likely need to connect to a PA or use an amp; but in that case, these speakers will be awesome as monitors to help you hear yourself.
Here is a quick demo on the speakers, just as picked up by my iPhone's built in mic; I'll demo the table vs. normal speaker EQ as well
Other Features
Apps

The CK series is compatible with Yamaha's Rec'n'Share App, which is an alternative to your phone's built in camera app that you can use for recording high quality performance videos without needing an external audio interface

Sound Mondo

The CK series is compatible with Sound Mondo, which is a sound sharing website by Yamaha that allows Yamaha keyboard users to upload sound setting files and share them with other users; to be honest I don't know much about this, but I will eventually look into it and make a video on it; but for now, just know that it is there, and if you want more info google Sound Mondo and you can read up on it
Portability

Both the CK88 and the CK61 are super portable; they can both run on batteries, and they are both light compared to their competitors; the CK88 weighs in at 28 lbs, which for a keyboard with fully weighted action, built in speakers, and all these onboard controls and a display is extremely light. My CK61 is INSANELY portable, weighing in at only 12 lbs, and is crazy slim and narrow, yet feels SO solidly put together; this keyboard is only 2 lbs heavier than my Casiotone CT-S1, and yet includes speakers more than twice as powerful, and again all these onboard controls
Are There ANY Negatives?
Well this is going to be a VERY short list, because I am super impressed with my new CK61, but here goes:
There is a music rest available (I don't think it's included though) for the CK88, but there is no place to attach a music rest for the CK61; this really surprised me when I unboxed it, especially since tablets or iPads have become a pretty common sight on the small stage; I thought about looking for a way to attach something, but then thought better of it and have started shopping for some type of stand or clamp for my iPad that will attach to my keyboard stand – I'll post an update on that when I find something that works well
As I mentioned, while I do really like this FSB action, I would have preferred a slightly bigger octave width that matches my digital piano, but . . . you can't have everything
The Verdict
Well you can probably guess what my verdict is – the CK61 is absolutely fabulous! The sounds are fantastic (with the organ sounds and controls being definite highlights), the connectivity is absolutely amazing, the key action is a GREAT compromise between fully weighted and non weighted synth action keys (especially for those who want to play a lot of organ), and the user interface is an absolute joy to use – it is SO easy to do everything I could ever imagine NEEDING to do, and on top of all of that? It can run on batteries, and only weighs 12 lbs!
And the other huge feature of the CK series? PRICE!!! At less than half of other stage keyboards from Yamaha, Roland & Nord with all of these features? I think these are a fantastic value; I'm personally super thrilled these came out before I ever went out and bought a more expensive stage keyboard.
So I can SUPER ENTHUSIASTICALLY recommend the Yamaha CK61 and CK88; the only decision you need to make between the 2 is the key action and portability; if you are going to play NOTHING but piano pieces and REALLY want a fully weighted key action, then the CK88 is for you; but if you are wanting to play a lot of organ pieces, and (or) you're looking for something more portable, and you're totally ok with having a non weighted key action that is still expressive enough for piano pieces – then check out the CK61!
So if you want to check out current prices from Amazon in your area for the Yamaha CK61 or CK88, or any of the other accessories or products I talk about in this review, please check out my affiliate links below.
Thanks so much, and happy piano playing! (and piano shopping 😉 )
---
I have included links below to Amazon so that you can check current pricing – please note that as an Amazon Associate I earn from qualifying purchases
CK61 Gig Bag (SC-DE61) (not on Amazon yet)
CK88 Gig Bag (SC-DE88) (not on Amazon yet)
If you have any questions about my experience with the Yamaha CK88 please feel free to contact me!
Piano Training I Recommend
I've taken a number of online piano courses; the ones I'm listing here are my favorites and I can highly recommend any of these if you are looking for some online training to get started on learning piano, or to take your current skills to the next level.
This is a fantastic option if you are mostly interested in rock music. This course was created and is taught by Marine Lacoste, who is not only a fantastic instructor & pianist, but she is also a very accomplished hammond organ player – she performs regularly with her own band, as well as playing keys regularly for multiple recording artists on tour. I started this course in 2023 when I joined a band, and it is helping me greatly in taking my playing to a new level!
If you sign up for Online Rock Lessons yearly subscription, use code PIANOTONE at checkout to let Marine know I referred you, and she will give you a free 20 minute orientation call!
This course is an amazing option for learning piano from beginner up to being able to perform; it teaches multiple genres of music and focuses on how to be a "one person band" on the piano. This course is taught by pro pianist Steve Lungrin – Steve has been teaching and performing his whole adult life and is a fantastic instructor and performer.
I took this course from 2020 to 2021 and it elevated my playing from a very basic level to being able to play songs in multiple genres.
Bird's Piano Academy (Beginner Blues):
If you like the blues, and (or) want to ramp up your improv/soloing abilities on the piano, this is a GREAT course. It's taught by Arthur Bird, who has a number of courses available on blues, jazz, as well as just getting started on piano. I found his beginner blues & improv course in 2022 when I "hit a wall" in my soloing abilities, and it really helped my improv and soloing in a big way.
If you're looking for the least expensive way to get started on piano, Pianoforall is a great option. It's a unique course created by Robin Hall that uses downloadable eBooks with embedded videos and audio instead of a website.
Video Version Of This Review